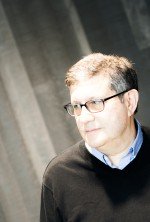 James Mike Jay, MSE, MBA
Adjunct Faculty Member
Office Hours: Online -- Contact for mutually convenient time.
Mike has more than 40 years experience in executing studies in pricing, sales force planning, and customer relationship management. Recent achievements include developing a dynamic pricing engine for a musical instrument eCommerce site using scraped data from over 20 websites and 50,000 products. He has created product automotive demand models based on click stream data. He also directed the statistics department for a leading marketing research firm with responsibilities for firm wide statistical analysis of all surveys and ad-hoc marketing science projects in segmentation, analytic CRM and customer loyalty modeling.
Master of Business Administration, Rutgers University, Newark, NJ, completed course work requirements for a PhD in Marketing (ABD), Beta Gamma Sigma recognition.
Master of Science in Engineering, Industrial and Operations Engineering, University of Michigan, Ann Arbor, MI, DeVleig Foundation Fellow.
Bachelor of Science, General Engineering, Oakland University, Rochester, MI, graduated with departmental honors.
Retired Marketing Analytics Lead with expertise in executing primary marketing research studies, developing information products, managing client interactions, initiating new venture startups, and supervising both technical and administrative personnel. Mike's last position was as a member of the Advanced Analytics Team at Harley-Davidson Motor Company. Previously he was the Manager of CRM Measurement Analytics team at Kohl's Department Stores responsible for measuring campaign success for direct mail, email, SMS and Mobile Push. Campaign result/insights are presented to management. Team works with marketing strategy to design comprehensive A/B tests at any given time over 50 tests are in field per week. Broad range of techniques are brought to bear on the analysis including DOE, SAS, SAS Enterprise Guide, SQL and Tableau. Other positions have included analytics leadership positions at ScoreBig.com, Guitar Center, Zilliant and J.D. Power.
Zetu, D. and Cheng, J. and Jay, J.M. and Lo, B. (2003) When will a consumer consider buying another car? , International Conference on Information Technology: Research and Education, 2003, Proceedings ITRE2003, pp. 530-53
Powers, K.I. and Jay, J.M. and Gao, T. (2003) Application of the LOESS Procedure for Monitoring and Detecting Critical Movements in the US Automobile Market, Proceedings of the 28th SAS® Users Group International Conference, volume 267
Jay, J.M., Van Zandt, R.N. and Hanson, P.G. (1984) Fourth Generation Computer Language Bridges Gap for Production and Inventory Data in Business Cycle, Industrial Engineering, Vol. 16(9)
Richards, J.H. and Jay, J.M. (1983) Production Capability Analysis and Its Use In Chemical Plant Design, Proceedings of the 1983 Annual Industrial Engineering Conference, pp. 656-661