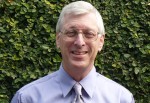 Edward H. Julius, M.S., CPA
Professor, Business Administration
About
Professor Julius joined the Cal Lutheran faculty in 1981, and he served as director of the undergraduate accounting program in 2018-19. His specialty is financial accounting, which he teaches primarily in the traditional undergraduate program. He is the 2015 recipient of the School of Management's Advisory Council Award for Excellence in Teaching, as well as the 1988 and 2009 recipient of the Adult Evening Program's Excellence in Teaching Award.
He is also a Faculty Athletics Representative at Cal Lutheran, and he has proudly served as the faculty mentor to the women's softball team since 2007. In addition, he is faculty co-advisor to Cal Lutheran's Accounting Association, which he founded in 1984.
He has published numerous learning and teaching aids to accompany accounting textbooks, as well as six highly regarded crossword puzzle books. He has also published four books on rapid calculation, one of which appears in nine languages and was a Book-of-the-Month Club selection for nine years.
A native of Sharon, Massachusetts, he lists his outside interests as vintage jazz, Broadway musicals, pop culture, wordplay, comedy, old movies, bowling, and the Boston Red Sox. A long-time member of Mensa, he is listed in Marquis Who's Who in the World, Who's Who in America, Who's Who in American Education, and Who's Who in Finance and Industry. He is a graduate of Rutgers University and the University of Pennsylvania's Wharton Business School.
Education
B.A. in Business Administration, Rutgers University, 1974
M.S. in Accounting, The Wharton School, University of Pennsylvania, 1975
CPA Certificate, State of Illinois, 1977