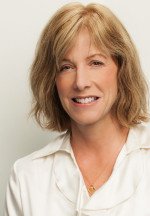 Stabilization​ ​Program​ ​for​ ​Patients​ ​with​ ​Eating​ ​Disorders​ ​in​ ​the​ ​role​ ​of​ ​Clinical​ ​Training​ ​Director.

Dr.​ ​Schur's​ ​early​ ​career​ ​was​ ​in​ ​hospital​ ​nursing.​ ​She​ ​has​ ​worked​ ​as​ ​a​ ​psychiatric​ ​nurse,​ ​and

was​ ​also​ ​a​ ​bone​ ​marrow​ ​transplant​ ​lead​ ​at​ ​Washington​ ​University​ ​Medical​ ​Center,​ ​St.​ ​Louis.​ ​​ ​Dr.

Schur​ ​has​ ​both​ ​a​ ​master's​ ​degree​ ​in​ ​education​ ​and​ ​a​ ​Ph.D.​ ​in​ ​psychology​ ​from​ ​the​ ​University​ ​of

Southern​ ​California.​ ​​ ​She​ ​has​ ​treated​ ​clients​ ​with​ ​eating​ ​disorders​ ​in​ ​private​ ​practice,​ ​intensive

outpatient,​ ​residential,​ ​and​ ​hospital​ ​settings​ ​for​ ​more​ ​than​ ​20​ ​years,​ ​and​ ​has​ ​been​ ​a​ ​Director​ ​of

Clinical​ ​Training​ ​certified​ ​under​ ​the​ ​Association​ ​of​ ​Psychology​ ​Postdoctoral​ ​and​ ​Internship

Centers​ ​(APPIC).​ ​Prior​ ​to​ ​coming​ ​to​ ​TMMC,​ ​Dr.​ ​Schur​ ​was​ ​a​ ​clinical​ ​supervisor​ ​for​ ​pre​ ​and

postdoctoral​ ​interns​ ​working​ ​in​ ​the​ ​eating​ ​disorders​ ​field.