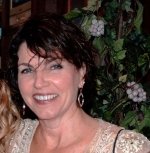 Leslie Felding, B.S., M.A.
Senior Adjunct Faculty Member
Office Hours: scheduled upon request
Leslie Felding, M.A., lectures in both the School of Business and the Business Professional's program. Leslie's career experience is in the high tech industry in Operations, Marketing, and Total Quality Management. Her second career began at CLU in 2009 teaching Org Theory, Leadership Effectiveness, Behavioral Science, Communication, and Leadership Theory. Leslie actively engages students to participate in real world solutions using theory based activities. Leslie has a B.S. in Organizational Leadership and an M.A. in Organization Management and Development.