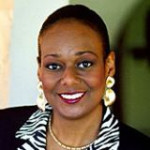 LaVerne Seales, Ph.D.
Associate Professor
Pronouns: She/Her/Ella
About
Dr. LaVerne Seales is an Associate Professor of Spanish and Latin American Studies at California Lutheran University. Dr. Seales previously worked at Canisius College as an Associate Professor in the Department of Modern Languages, Literatures, and Cultures. She welcomes the opportunity to contribute to CLU's academic environment. Dr. offers her bilingual and bi-cultural background, a commitment to professional growth, and solid classroom preparation from years of teaching diverse courses. She teaches courses that range from elementary Spanish language classes to senior-level seminars on literature, history, culture, race, and ethnicity in the Spanish-speaking world.
Education
Ph.D., Latin American Literature, State University of New York at Buffalo
M.A., Spanish Languages and Literatures, State University of New York at Buffalo
M.A., Spanish, San Diego State University
B.A., Spanish, California State University Bakersfield
Expertise
Afro-Caribbean and Afro-Hispanic literature, history and culture, postcolonial, neo-colonialism, and identity theories.
Publications
Dr. Seales is the author of numerous book chapters, articles and conference papers. Her book Cultures and Customs of Panama is part of The Greenwood Press series: Culture and Customs of Latin America and the Caribbean.
Grant Funding
2021: Gannett Foundation grant with Dr. Sheridan Wigginton (Cal Lutheran) and Dr. Kirstie Hettinga (Cal Lutheran) $10,000