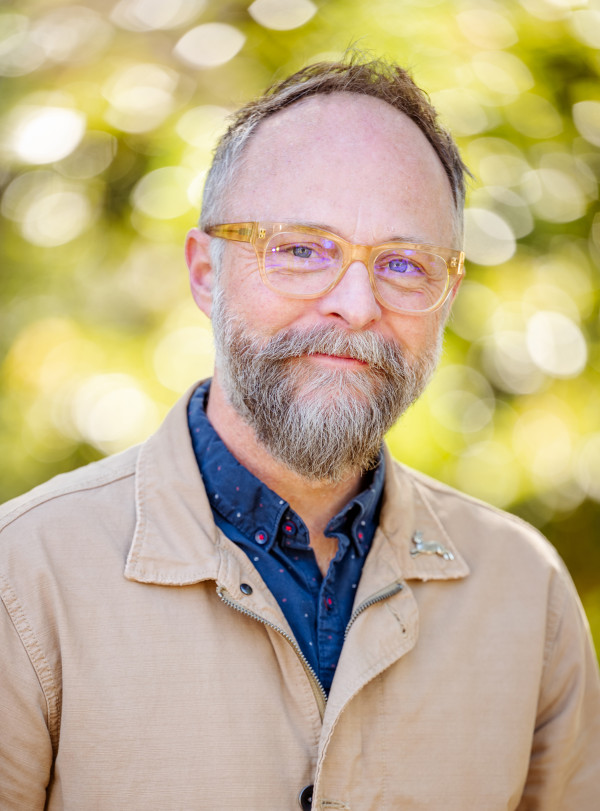 Sam Thomas, Ph.D.
Associate Dean of Students & Faculty Affairs and Professor of Religion
I studied biology as an undergraduate and intended to go on to study medicine. While volunteering at L'Hopital Francais de St. Louis in Jerusalem after college, I discovered what would become a lasting fascination with the origins of Judaism and Christianity in Mediterranean antiquity. Instead of medical school, I went on to graduate school to study the history, languages, and cultures that formed the context for the emergence of Judaism and Christianity. Since arriving at Cal Lutheran, I have also turned my teaching, scholarship, and advocacy toward religion and ecology, food, and environmental justice, and I founded the SEEd (Sustainable Edible Education) Project, which includes a small campus-based farm.

In addition to teaching and research, I serve on the Faculty Steering Committee of the Center for Equality and Justice and the board of directors of Los Padres ForestWatch and Slow Food Ventura County. I design and make furniture, read as much poetry and non-fiction as I can get my hands on, and go backcountry hiking and fly fishing whenever humanly possible. I am also currently working on a book on craft, spirituality, and the environment.

St. John's University (B.A.), Yale University Divinity School (M.Div.) and the University of Notre Dame (Ph.D.).

I have written on early Jewish texts and traditions, focusing especially on the Dead Sea Scrolls. I also have interests in archeology, the formation of early Christianity in its various manifestations, and the history of Jewish-Christian relations. I am the author of the book, The 'Mysteries' of Qumran: Mystery, Secrecy and Esotericism in the Dead Sea Scrolls (SBL / Brill, 2009) and recent articles include "Hearing the Vision: galah 'ozen in 4QInstruction and Qumran Sectarian Texts" (HBAI 5, 2015), "Living Water by the Dead Sea: Water Metaphors and Performativity in Some Qumran Texts" (in Thinking about Water in Antiquity [ed. Ehud Ben Zvi; Walter de Gruyter, 2014]), "Watchers Traditions in the Dead Sea Scrolls" (in Looking at the Watchers; ed. Harkins et al.; Fortress, 2014), and "Eternal Writing and Immortal Writers: On the Non-Death of the Scribe in Early Judaism" (in A Teacher for All Generations; ed. Mason et al.; Brill, 2012).

I also teach, research, and write at the intersections of religious and philosophical ethics, ecology/environment, and food studies. I have been a participant in the Yale Forum on Religion and Ecology, and work across academic boundaries to engage with practitioner-scholars, activists, and advocates for food and environmental justice.

For a full list of publications, please see my CV.