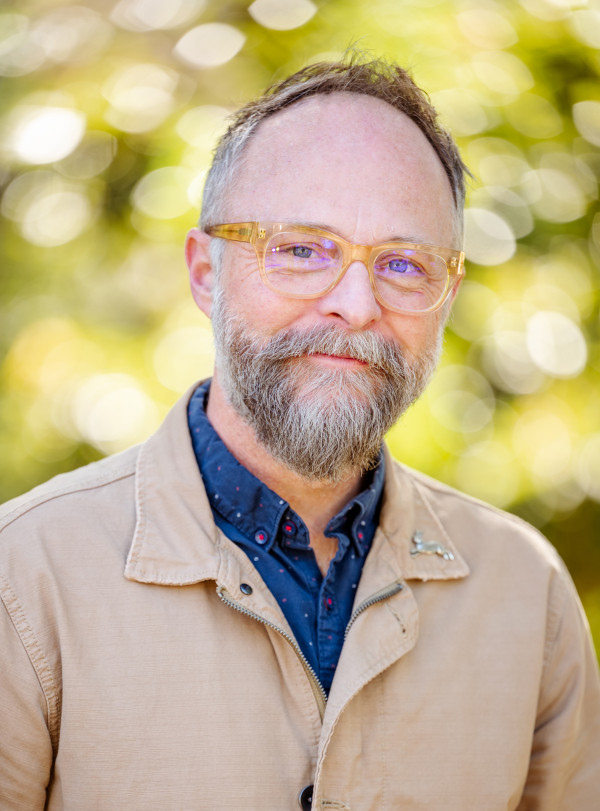 Sam Thomas, Ph.D.
Professor of Religion
Professor Thomas studied biology as an undergraduate and intended to go on to study medicine. While volunteering at L'Hopital Francais de St. Louis in Jerusalem after college, Dr. Thomas discovered what would become a lasting fascination with the origins of Judaism and Christianity in Mediterranean antiquity. Instead of medical school, he went on to graduate school to study the histories, languages, theologies, cultures, and peoples that contributed to the formation of the texts and the traditions of ancient Judaism and Christianity. The author of many books and articles, he serves as editor for The Marginalia Review (themarginaliareview.com) and the NEH-funded Bible Odyssey website (bibleodyssey.org).

In addition to his academic work, Dr. Thomas actively cultivates his interests in furniture making, poetry and literature, service and social justice, and backcountry hiking and fly fishing. Dr. Thomas is the founding faculty adviser of the CLU SEEd Project (Sustainable Edible Education), serves on the Faculty Steering Committee of the Center for Equality and Justice, and regularly teaches a course in Environmental Ethics.

Dr. Thomas has degrees from St. John's University (B.A., 1994), Yale University Divinity School (M.Div., 2001) and the University of Notre Dame (Ph.D., Christianity and Judaism in Antiquity, 2007).

Dr. Thomas conducts research on the Hebrew Bible and early Jewish texts and traditions, focusing especially on the Dead Sea Scrolls. He also has interests in archeology, the formation of early Christianity in its various manifestations, and the history of Jewish-Christian relations. He is the author of the book, The 'Mysteries' of Qumran: Mystery, Secrecy and Esotericism in the Dead Sea Scrolls (SBL / Brill, 2009). Recent papers have included "Subjunctive Worlds: Metaphor and Performativity in Qumran Ritual Texts" (International Organization for Qumran Studies, Munich, Germany), "Sense Perception and Metaphor in the Dead Sea Scrolls" (SBL, Qumran Section), "Esoteric Knowledge in Qumran Aramaic Texts" (CNRS Colloquium, Aix-en-Provence, France); "Vision, Interpretation, Mediation: Textuality and Experience in Qumran Literature" (SBL, Religious Experience in Early Judaism and Christianity Section); "Eternal Writing and Immortal Writers: On the Non-Death of the Scribe in Early Judaism" (SBL, Qumran / Social History of Formative Judaism and Christianity); "Watchers and Giants in Qumran Sectarian Texts" (Annual Meeting of the Catholic Biblical Association).

Dr. Thomas is the author of the book The 'Mysteries' of Qumran: Mystery, Secrecy, and Esotericism in the Dead Sea Scrolls (SBL/Brill, 2009) and other works. For a full list of publications, see his CV.