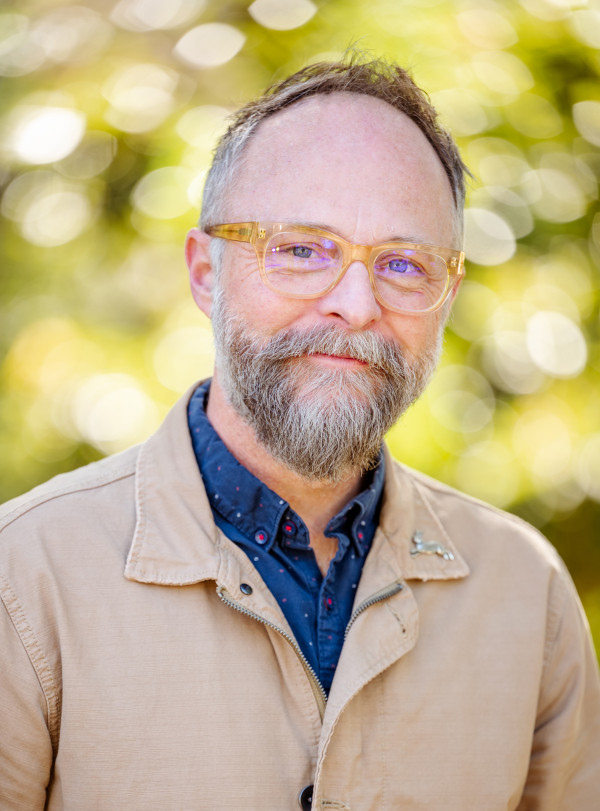 Sam Thomas, Ph.D.
Professor of Religion
About
I studied biology as an undergraduate and intended to go on to study medicine. While volunteering at L'Hopital Francais de St. Louis in Jerusalem after college, I discovered what would become a lasting fascination with the origins of Judaism and Christianity in Mediterranean antiquity. Instead of medical school, I went on to graduate school to study the history, languages, and cultures that formed the context for the emergence of Judaism and Christianity. Since arriving at Cal Lutheran in 2006, I have turned my teaching, scholarship, and advocacy toward religion and ecology, and land, food, and environmental justice. In 2009, along with several industrious students I founded the SEEd (Sustainable Edible Education) Project, which includes a small campus-based regenerative farm, experiential learning, and community education and outreach.
In addition to teaching and research, I serve on the Faculty Steering Committee of the Center for Equality and Justice and the board of directors of Los Padres ForestWatch and Slow Food Ventura County. I design and make furniture and household accessories using local, sustainable timber, read as much poetry and non-fiction as I can get my hands on, and go backcountry hiking and fly fishing whenever humanly possible. I am also currently working on a book on wilderness, craft, spirituality, and the possibility of human community in the Anthropocene.
Education
St. John's University (B.A.), Yale University Divinity School (M.Div.) and the University of Notre Dame (Ph.D.).
Expertise
I have written on early Jewish texts and traditions, focusing especially on the Dead Sea Scrolls and other material culture. I also have interests in archeology, the formation of early Christianity in its various manifestations, and the history of Jewish-Christian relations.
I also teach, research, and write at the intersections of religious and philosophical ethics, ecology/environment, and food studies. I have been a participant in the Yale Forum on Religion and Ecology, and work across academic boundaries to engage with practitioner-scholars, activists, and advocates for food and environmental justice.
The courses I regularly teach include Religion & Ecological Ethics, Religion, Food, & the Environment, The Bible in the Ancient World, and Religion, Identity, & Vocation.
Publications
For a full list of publications, please see my CV.
Grant Funding
Community Enhancement Grant (City of Thousand Oaks), $5000 for CLU native plant demonstration site, 2017
Community Leaders Association Grant, $1500 for SEEd Project Outdoor Teaching Kitchen, 2016
Community Enhancement Grant (City of Thousand Oaks), $5000 for SEEd Project vermicomposting facility, 2015
Faculty Research & Creative Works, $5000 for research support, 2014