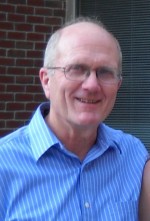 Thomas Becker, MSEE
Senior Adjunct Faculty Member
About
Mr. Becker is a Senior Adjunct Professor teaching IT and CS courses at CLU. He served in the US Navy during Vietnam for 6 years where he was involved in communications and crytography equiment at naval installations and ships. After graduating from the University of Dayton with a BSEE degree, he was employed at Hughes Malibu Research Labs where he designed electron beam lithography machines. At Hughes he was awarded a Hughes fellowship and graduated from USC with a Masters degree in Computer Architecture. He was employed at Texas Instruments for 22 years where he was involved in disk drive architectures, integrated circuit design, and a wide variety of customer applications using Digital Signal processors. He was Applications Manager at Vitesse Semiconductor where he wrote papers on GaAS semiconductors and delivered them at WESCON in 1986.
Since 1982 he has taught a variety of courses in Computer Architecture, Computer History, GPS Technology, Broadband Technology, BASIC programming, PASCAL programming, JAVA programming, Assembly Language, Data Structures, Algorithms, and C++ at Cal Lutheran and Moorpark College, and he taught Signal Processor courses at Texas Instruments. Currently he teaches graduate courses at California Lutheran University, and he was a boys soccer coach at Westlake High School for 10 years.
At CLU Mr. Becker has taught a variety of courses including IT501, iT516, IT582, CSC321, CSC521, CSC582, and CSC210.
Education
BS Electrical Engineering, University of Dayton
Hughes Research Labs Masters Fellowhip
MS Electrical Engineering, University of Southern California
Expertise
CISC Computer Architecture
RISC MIPS and ARM Architecutres
TMS320 Digital Signal Processing Architectures
Algorithm Analysis
Embedded processors - Arduino systems
Internet of Things
Data Structures/Algorithms
Public speaking
Technical Interviewing techniques
Publications
1986 WESCON paper "Designing with GaAs Processors and Memories"
1987 EDN Magazine article "GaAs Bit Slice Devices"