Biology
Offered as a major (B.A. or B.S.) and a minor
The study of biological science covers everything from the molecular details of how cells work to the study of entire ecosystems.
Biology majors typically focus on one of three general career paths: health professions, research work, or teaching.
Diverse courses that take you into the field
Course topics cover the entire range of life, from molecular to marine biology. These courses include field programs that will take you into the environments of your subjects.
Do research with experts—then do your own
You will be encouraged to work one-on-one with your professors, whose diverse scientific interests allow you to get involved in a wide variety of research projects. In your final year, you will conduct your own research project in your main field of interest.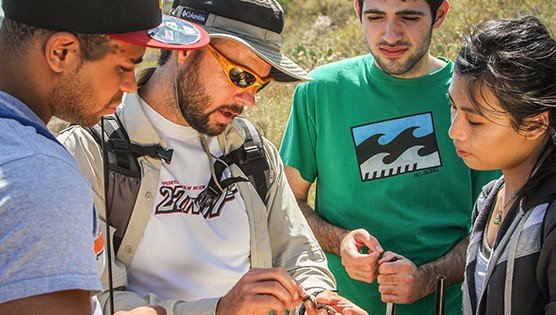 To me, research and teaching are variations on the same theme: educating students. I view my research with students as an extension of the classroom. More student research means more opportunity to provide a better educational experience.

Kristopher Karsten
Assistant Professor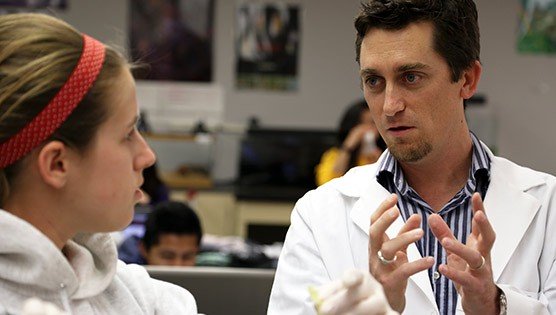 Our students enjoy learning about, understanding and participating in the whole discovery process: how information in our textbooks and on the internet is generated. That process has to be holistic and we try to have students participate in the classroom, in discussion with peers and faculty, through research in the laboratory and out in the field, as well as learning what role in that process they will enjoy in their careers.

Chad Barber
Assistant Professor
Careers in biology are available in both government and private companies. These include positions in research, teaching, and administration.
The growing areas of genetics and biotechnology provide many career opportunities. The global biotechnology company Amgen is located near Cal Lutheran and hires graduates each year.
Also, many biology majors are accepted into medical, dental, and graduate schools.
Our alumni study at:
Mayo Medical Clinic
Johns Hopkins University
University of Southern California
Western School of Health Sciences
Southern California College of Optometry
Southwest College of Naturopathic Medicine
Palmer West School of Chiropractors
Marshall University
Tufts University
Conejo Valley Veterinary Hospital
They work for:
Amgen
Baxter Bioscience
BioSource International
CA Institute of Molecular Medicine
Federal Bureau of Investigation (FBI)
Invitrogen
Mobile Marine Lab
Sea World
Ventura County Crime Lab
Career paths:
Biotechnology Associate
Research Associate
Lab Technician
Research Associate
Pharmacy Technician
Medical Assistant
Quality Control Analyst
Community Health Coordinator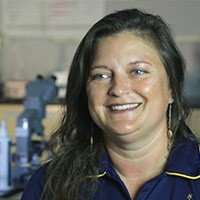 Every class I took at Cal Lutheran, just about, had some kind of hands-on component. I also went above and beyond and took undergraduate research. That was what was so exciting as an undergrad, to have that opportunity to spend one-on-one tie with my advisor, developing the experiment, carrying it out, and then realizing, well, I was incorrect, but that's okay.
Melissa Baffa '95
VP of Program and Volunteer Services with Girl Scouts of California's Central Coast
Science Communication Fellow on the E/V Nautilus with Ocean Exploration Trust
Read More