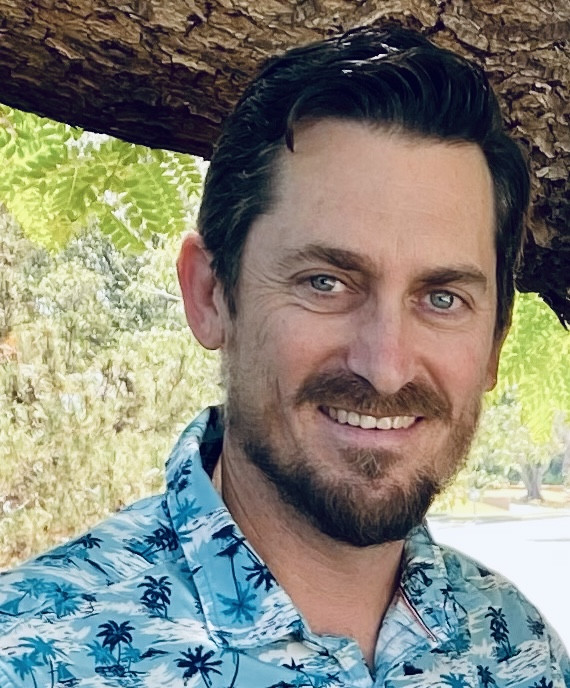 Chad L. Barber, Ph.D.
Professor of Biology
he, him
About
Dr. Barber is a cell biologist. Research in his laboratory with undergraduate students focuses on aspects of cell-cell and cell-matrix interactions. Mentored project areas include:
Roles of Immune cells in tumor microenvironment.
Expression of integrin receptors on immune cells in the tumor microenvironment.
Effects of integrin inhibition on tumor immune cell adhesion, proliferation and survival.
Dr. Barber's lab works with human and mouse cell lines in vitro as model systems, in addition to canine tissue. With the help of local veterinary clinics we acquire biopsies of canine tumors and study them in the lab. Our projects focus on the cell surface receptor molecules called integrins. These receptors allow attachment of cells to each other and also to their surroundings. We study the effects of blocking the adherence of these receptors in various cell types and assaying the behavior of the cells. Integrins are an attractive target for therapy in human cancers and may be in canine cancers as well.
Before beginning his graduate work, Dr. Barber received a Masters from Cal. State Univ., Northridge (Master's candidate) in Biology, with a thesis focusing on reproductive biology, specifically sperm-egg interactions. He then began a research stint at UCLA in the department of Radiation Biology for 2 years in the lab of Dr. William McBride and Dr. Keisuke Iwamoto. Dr. Barber contributed to several publications with his work there and subsequently started a Ph.D. program at UCLA.
During his graduate work in the lab of Luisa Iruela-Arispe, Dr. Barber's research was in two main areas: vascular biology (the study of blood vessels and their formation) and developmental hematopoiesis (the generation of blood cells). After completing his Ph.D. in Molecular Biology, he taught as a Lecturer at UCLA in several different courses including Developmental Biology and an honors course in Human Aging. In 2008, he started a Post Doctoral Fellowship in the lab of Ken Dorshkind at UCLA. There he studied lymphocyte progenitors and the molecular mechanisms in B cell differentiation.
Currently, Dr. Barber teaches several Introductory Biology lecture and lab courses, as well as upper division Cell Biology, Developmental Biology, Cancer Biology and Immunology.
Education
2011: Post-Doctoral Fellowship, Immunology, U.C.L.A.
2008: Ph.D., Molecular Biology, U.C.L.A.
2000: M.S., Biology, California State University, Northridge.
1997: B.S., Biology, Pepperdine University
Expertise
Stem cell biology, immunology, hematopoiesis (the process of generating blood cells from bone marrow stem cells), vascular biology, reproductive and developmental biology.
His research interests at C.L.U. include cell-cell and cell-matrix interactions and how they affect cell growth and differentiation.
Dr. Barber has training and experience in academic assessment and program review.
Publications
Books:
Oohashi, T., Tsukahara, H., Ramirez, F. and Barber, C.L.and Otsuka, F. (Eds.). (2019). Human Pathobiochemistry: From Clinical Studies to Molecular Mechanisms. (Textbook). Singapore, Singapore: Springer Nature.
Review Articles:
Reinhold J. Medina, Chad L. Barber, Osamu Ohneda, Anna M. Randi, Teruhide Yamaguchi, Mervin C. Yoder, Alan W. Stitt. 2017. Perspective: Time for Harmonising Nomenclature and Definitions Surrounding Endothelial Progenitors. Stem Cell Translational Medicine. 6:1316-1320.
Chad L. Barber, Encarnacion Montecino-Rodriguez, Kenneth Dorshkind. 2011. Developmental Relationships between B-1 and B-2 Progenitors. Cell Cycle. 10(22): 3810-1.
Chad L. Barber and M. Luisa Iruela-Arispe. 2006. The ever-elusive endothelial progenitor cell: identities, functions and clinical implications. Pediatric Research. 59(4 Pt 2): 26R-32R.
Research Articles:
Encarnacion Montecino-Rodriguez, Michael Fice, David Casero, Beata Berent-Maoz, Chad L. Barber and Kenneth Dorshkind. 2016. Distinct Genetic Networks Orchestrate the Emergence of Specific Waves of Fetal and Adult B-1 and B-2 Development. Immunity. 45(3): 527-39.
Jeanine M.L. Roodhart, Huanhuan He, Laura G.M. Daenen, Arnaud Monvoisin, Chad Barber, Miranda van Amersfoort, Jennifer J. Hofmann, Freddy Radtke, Timothy F. Lane, Emile E. Voest, M. Luisa Iruela-Arispe. 2013. Notch1 regulates angio-supportive bone marrow-derived cells: relevance to chemoresistance. Blood. 122(1):143-53.
Chad L. Barber, Encarnacion Montecino-Rodriguez, Kenneth Dorshkind. 2011. Reduced production of B-1 specified common lymphoid progenitors results in diminished potential of adult marrow to generate B-1 cells. Proceedings of the National Academy of Sciences. 108 (33), 13700-13704.
Sunyoung Lee, Tom Chen, Chad L. Barber, Jared Murdock, Maria Jordan, Sharina Desai, Napoleone Ferrara, Andras Nagy, Kenneth Ross and M. Luisa Iruela-Arispe. 2007. Autocrine VEGF Signaling is Required for Vascular Homeostasis. Cell. 130, 691-703.
Keisuke S. Iwamoto and Chad L. Barber. 2007. Radiation-induced post-transcriptional control of M6P/IGF2r expression in breast cancer cell lines. Molecular Carcinogenesis. 46(7): 497-502.
Keisuke S. Iwamoto, Shiho Yano, Chad L. Barber, Donald G. MacPhee, and Shoji Tokuoka. 2006. A Dose-Dependent Decrease in the Fraction of Cases Harboring M6P/IGF2R Mutations in Hepatocellular Carcinomas from the Atomic Bomb Survivors. Radiation Research. 166, 870–876.
Wen-Cheng Chen,William H. McBride,Keisuke S. Iwamoto, Chad L. Barber, Chun-Chieh Wang, Young-Taek Oh,Yu-Pei Liao,Ji-Hong Hong,Jean de Vellis,and Hungyi Shau 2002. Induction of radioprotective peroxiredoxin-I by ionizing irradiation. J. Neurosci. Res.;70(6):794-8.
Grant Funding
2015-2018: Keck Institute for Undergraduate Education: Equipment Grant for a Flow Cytometer to be used in undergraduate education.
2014-2015: C.L.U. Service Learning Grant: Science Outreach to CLU Preschool and Aspen Elementary Schools
2014-2015: C.L.U. Experiential Learning Grant: Research Projects for Cancer Biology Class (Spring 2015)
2014-2015: Sponsorship from UCLA Health for 2015 Cell Biology Symposium
2014-2015: C.L.U. Community Learders Faculty Award: 2015 Cell Biology Symposium
2013-2014: C.L.U. Experiential Learning Grant:Research Projects for Cancer Biology Class (Spring 2014)
2013-2014: Grant from Los Robles Hospital for 2014 Cell Biology Symposium
2013-2014: C.L.U. Community Learders Faculty Award: 2014 Cell Biology Symposium
2012-2013: C.L.U. Faculty Creative Works Award
2012-2013: C.L.U. Community Learders Faculty Award: 2013 Cell Biology Symposium