A Cal Lutheran MBA gives you the insight and inspiration you need to thrive in your career.
No matter where you are in your career, our programs will move you forward by putting your learning to the test, honing your skills, and building the relationships necessary to succeed.
Now is the perfect time to get started.
Which degree is right for you?
MBA
Core business skills + specialization
Work toward a general MBA or choose a specialization in entrepreneurship, finance, human capital management, international business, IT management, or marketing.
Executive MBA
For those who want to reach their next big goals
This program focuses on five key areas of leadership and management for a cohort consisting of working professionals with a minimum of 5-7 years of relevant professional experience.
Hybrid:
online & weekends on-campus
MBA in Financial Planning
Become a CFP® certified financial planner
This CFP Board-registered degree is considered among the most intensive and comprehensive master-level programs for financial planning in the U.S. with USDLA-award-winning online classes.
Online only; accelerated courses
MS in Management
An MBA alternative with all the essentials
This one-year program will give you with the knowledge required to effectively lead people, projects and organizations. You'll gain crucial business skills that will boost your marketability.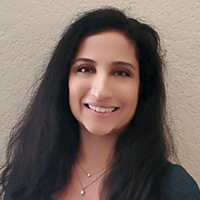 The advisors, professors and counselors are all extremely helpful. They understand that the majority of students are balancing work or a family. They keep you focused on what you need to know as a businessperson trying to move up in your career.
Morgan Chima
Regional Vice President, Partners General Insurance Agency
About the School of Management
---
The School of Management at Cal Lutheran is dedicated to producing graduates who are well prepared to succeed in their personal and professional lives — who lead, think, communicate, and follow through with sustained excellence.