Bring your ideas to life.
Organizations of all types have an increasing need for effective multimedia as part of their business strategies. With this minor, you'll be ready to meet that demand.
What you'll study
You'll spend much of your time creating — both individually and as a team. You'll hone the key computer and non-computer skills necessary to develop good multimedia content. Then, you'll focus on your specific areas of interest, such as animation, illustration, cinema, or visual effects.
Throughout your studies, you will participate in many workshops, seminars, panel discussions, and roundtables as part of the multimedia community. These are an invaluable opportunity to learn from those working in the field.
---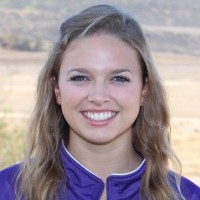 Being a multimedia minor has well-complemented my major in marketing communication. Especially in today's job market that emphasizes being a jack-of-all-trades, having a solid foundation in graphic design and the Adobe suite has been truly helpful.
Annika Stenfjord '16
---