Understanding human psychology is valuable in any field.
By knowing how and why people think and behave the way they do, you'll be a stronger leader in whichever profession you choose to pursue.
What you'll study
Your first course (Psychology 200) will introduce you to the foundations of psychology, including development, perception, physiology, and social behavior. After that, you are free to explore the topics that interest you most. Child development, aging, theories of personality, cultural psychology, principles of learning, human cognition, counseling, and criminal psychology are some of the available options. If you enjoy doing research, there are several courses you can take in which you'll design and implement original research projects.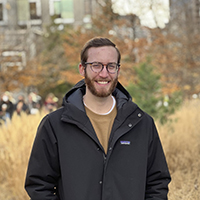 The psychology program set me up for success by helping me develop the skills I need to succeed both in graduate school and in the workforce. It helped me to realize that academia does not have to be a cold and competitive space. The best way I can describe it is the program provided the foundation to be a successful psychologist, while also fostering what inspired me to study psychology in the first place.
Daniel Buonauro '19
Psychology Major
Master of Science Student, University of Chicago
---