Better understand our increasingly diverse world.
Race and ethnicity are growing topics of concern and discussion, and it's more important than ever to analyze these complex subjects from multiple viewpoints.
What you'll study
You'll study issues of race and ethnicity from both historical and contemporary sources. By analyzing literature, film, history, and politics, you'll develop a deeper understanding to more fully appreciate our multicultural society.
---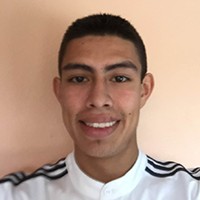 I examined various areas of thought, from psychological to sociological, to understand the experiences that have been key in shaping today's racial, gender, and cultural identities. Being a part of this minor allowed me to question and analyze the ideas of race and racism, while being able to research my own identity.
Roberto Chavez '16
---