Being multilingual has great value.
German is an important language in international business. By becoming fluent, you'll open up career opportunities — and appreciate Germany's rich, vibrant culture.
What you'll study
You'll learn to write and speak fluently as you study German literature, history, film, and business. You can also study abroad — a unique opportunity to immerse yourself in German culture.
---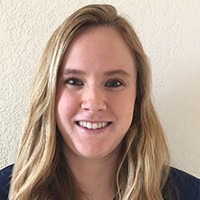 I have learned not only about the language, but the culture, such as the food, music, and more. I have had the opportunity to study abroad in Austria and immerse myself in the culture. Not only has having a minor in German been fun, but it sets me apart from others.
Amara Gwyn '16
---
Popular Major Pairings