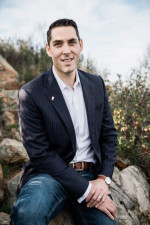 Alexander Balkin, Esq.
Adjunct Faculty Member
About
Alex is an expert in federal policy and operations. Previously, he worked in policy and budget at the Pentagon and Nuclear Regulatory Commission. He writes on issues at the intersection of policy and politics and has been published in Salon, the Sacramento Bee, Millennial Magazine, The Hill, and Government Executive.
Expertise
Alex teaches PA 582-03 - Program Management and Evaluation: Analyzing the effectiveness and efficiency of public programs.