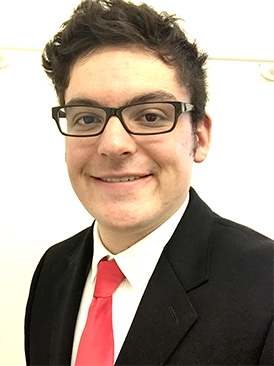 Jared Berman, MSIT
Adjunct Faculty Member
About
Jared I. Berman holds experience in the most current best-practices in Information Technology, with a focus in the study of Data Analytics. Mr. Berman has a background in both Biological Sciences and Information Technology, which he uses to teach with a unique research-based, interdisciplinary perspective.
Jared holds an M.S. degree in Information Technology from California Lutheran University. During his time as a student, he focused on projects that involved developing solutions for data mining and visualization using key tools such as Tableau, R, and Python. Mr. Berman also developed Big Data processing applications using the Hadoop framework and designed relational database prototypes while completing graduate studies at CLU. Jared was awarded graduate assistantships for multiple terms in a variety of courses, including Data Management, Project Management, and Fundamentals of Java Programming.
Prior to his time as a graduate student, Mr. Berman received his B.S. degree in Biological Science summa cum laude with highest honors from California Lutheran University, having served 3.5 years as a research associate. He also helped design a research-based independent project track for Honors Program undergraduates that set the precedent for current student opportunities. Jared's time as a researcher introduced him to many points of intersection between Biology and IT. He spent time studying genes and reviewing bioinformatics databases, along with modeling protein structures with code. Mr. Berman's main passions lie in bridging the gap between traditional lab science and IT by utilizing data mining approaches for addressing today's increasingly complex research questions.
Education
M.S. in Information Technology, California Lutheran University (2017)
B.S., Summa Cum Laude, California Lutheran University (2015)
Expertise
Microsoft SQL Server
Data Mining
Data Analytics/Visualization
Project Management – CAPM Certification (2017)
Database Design and Management
Data Warehousing
Distributed Systems