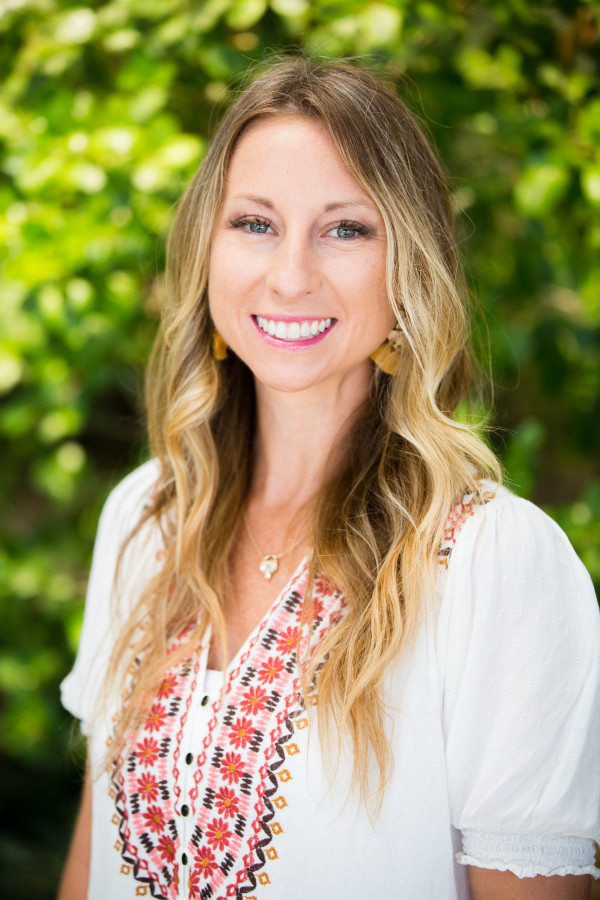 Bethany Simmons, PhD, LMFT-S, LPC, AAMFT Approved Supervisor
Program Director, Associate Professor, Master of Science in Counseling Psychology (MFT)
About
Dr. Simmons is currently an Associate Professor and Program Director of the M.S. Counseling Psychology Marital and Family Therapy (MFT) Program at California Lutheran University. She typically teaches classes in Family Systems Theory, MFT Practicum, Counseling Theories, MFT Assessment, Lifespan and Family Development, Adolescent Therapy and Cultural Diversity. Dr. Simmons served as the Interim Program Director from 2015-2016 and the Director of Clinical Training from 2015-2018. Her current research is focused on examining epistemological premises and training practices by applying systemic, cybernetic and social constructionist theories to broader social/political/cultural contexts to understand and address social justice issues around social responsibility, power, privilege, social control, race relations, cultural diversity and mental health practices, particularly with oppressed, marginalized and vulnerable populations through conceptual, clinical and qualitative research.
Coming from the University of Louisiana at Monroe, Dr. Simmons brings several areas of focus and expertise, namely systemic/cybernetic and social constructionist oriented clinical work and supervision. She has a passion for mentoring students and inspiring new leaders in the field of MFT. While at the University of Louisiana at Monroe, she was the Director of Clinical Services, the Director of Juvenile Drug Court, and core faculty, teaching both masters and doctoral courses. She has served as both a committee member and chair of doctoral dissertations at several institutions. She is a Louisiana Licensed Marriage and Family Therapist and Board Approved Supervisor (LMFT-S #1127), Licensed Professional Counselor (#3766), and an AAMFT Approved Supervisor and Mentor. Dr. Simmons was elected Secretary and Chair of Professional Development for the Louisiana Association for Marriage and Family Therapy (LAMFT) Executive Board from 2011-2013. Dr. Simmons received her bachelor's degree in Psychology with a Minor in Human Development and Family Studies from Penn State University in 2003. She earned her master's degree and doctorate degree in Marriage and Family Therapy from the University of Louisiana at Monroe.
Dr. Simmons has been an invited presenter to international, state, and local conferences and workshops on topics such as cybernetics and social change, juvenile drug courts, Motivational Interviewing skills, dropout and truancy prevention, Marriage and Family Therapy ethics, and suicide prevention. In addition, she has presented on topics such as engendering hope by focusing on resources, resiliency, and solutions to construct success with clients in crisis, engaging mandated clients in treatment, Solution Focused Brief Therapy, sexual abuse, and navigating complex systems in treatment. Her current research is focused around effective ways to engage involuntary clients in treatment, family treatment for juvenile substance use, preserving systemic family therapy legacies, epistemological issues in family therapy, and teaching systemic process.
Dr. Simmons also has experience working in adult and juvenile inpatient psychiatric hospitals, intensive outpatient programs, and private practice clinical settings. She works with a diverse clientele seeking assistance with a range of life's challenges. She believes in the potential and abilities of all human beings and their relationships, approaching therapy with hopefulness, resourcefulness, respect, and creativity.
Recently, Dr. Simmons is the founder of the Big Systems Collective Consulting Group. The Big Systems Collective (BSC) is a diverse group of Marriage and Family Therapists from across the United States committed to creating systemic and structural change through cybernetic action. These agents of social change, rather than social control, are reinventing the think tank to dismantle and reorganize larger social systems and contexts in society that perpetuate and maintain pathology and oppression. Through individual action in practice at the local level and collectively combining efforts at a national scale, this group is activating change across micro and macro systems in the mental health care system, academic institutions, government systems and revolutionizing how the public makes sense of and participates in these systems.
Education
University of Louisiana at Monroe Monroe, LA
Ph.D, Marriage and Family Therapy, 2010
COAMFTE Accredited Program

Dissertation Title: Family Therapy Legacies and the Patterns that Connect: Transcending the Modern/Postmodern Dichotomy in Family Therapy
University of Louisiana at Monroe Monroe, LA
M.A., Marriage and Family Therapy, 2006
COAMFTE and CACREP Accredited Program
Penn State University University Park, PA
B.A., Psychology, 2003
Minor, Human Development and Family Studies (HDFS)
Graduated "WITH HIGH DISTINCTION" in the top 4 percent of the graduating class
Expertise
Areas of Interest
Marriage and Family Therapy education.
Marriage and Family Therapy theory as it relates to practice.
Supervision and mentoring Marriage and Family Therapy students/interns.
Underserved/diverse populations.
Culture as a systemic concept.
Valuing, honoring, and expanding systemic legacies and practices.
Systemic ideas on the societal level that incorporates social constructionist perspectives.
Family-based juvenile drug court programs.
The use of self and human connection in therapy and the therapeutic relationship.
Utilizing a resource-oriented/strength-based approach with people in crisis.
Therapy practices with substance abuse in families, suicidal clients, and the geriatric population.
Self-reflexivity and the influence of epistemology on therapy practices.
Publications
Simmons, B., & Banker, J. (2020). Culturally contextual family therapy with involuntary clients. In B. Canfield (Ed.)., Intercultural Perspectives on Family Counseling (1st ed.). Routledge Press.
Jardine, R. & Simmons, B. (2020). Not/my president: Presidential race in Southern Black and White American families. In Davis, C. & Crane, J. (Eds.)., The Personal is Political: Body politics in a Trump world. Brill Publishing. (Authors share equal contribution)
Sutton, J., Simmons, B., Hammiel, N.M., & Ray, W.A. (2019). Training therapists in system logic and practice. Journal of Systemic Therapies, 38(1), 44-60. New York: Guilford. (Authors share equal contribution)
Simmons, B. & Janowski, J. (2019). Conducting therapy in the community based organization. In Loewy, O., Manton, C., Avineri, M., Davis, S., Read, M., & Bhullar, J. (Eds.), Working in the California Community Behavioral Health System: A Navigational Tool (pp. 83-91). Santa Barbara, CA: Olivia Loewy & Associates.
Shannon, S., Sutton, J., Simmons, B. & Holowacz, E. (2019). Family rules. In J. Lebow, D.C. Breunlin & Chambers, A. (Eds.)., Encyclopedia of Couple and Family Therapy. Switzerland: Springer Publishing. https://doi.org/10.1007/978-3-319-15877-8_268-1
Simmons, B. & Sutton, J. (2018). Epistemology in family therapy. In J. Lebow, D.C. Breunlin & Chambers, A. (Eds.)., Encyclopedia of Couple and Family Therapy. Switzerland: Springer Publishing. https://doi.org/10.1007/978-3-319-15877-8_264-1
Simmons, B. (2013). Respecting diverse professional perspectives in a collaborative team environment. Louisiana Diversity Council, 2nd Quarter Newsletter, http://ladiversitycouncil.org/newsletter/2013/secondquarter/
Grant Funding
Recent Grants Awarded
2017 CLU Community Leaders Association (CLA) Grant funded $1,000 for Understanding Experiences of Reintegrating Military Couples Post-Deployment Study
2017-2018 CLU Faculty Research and Creative Works Grant $5,000 for Understanding Experiences of Reintegrating Military Couples Post-Deployment Study
2017-2018 CLU Hewlett Grant $500 for Understanding Experiences of Reintegrating Military Couples Post-Deployment Study