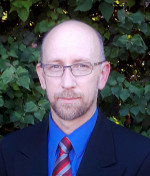 Bruce Miller, Ph.D.
Adjunct Faculty Member
About
Dr. Miller has 25+ years of experience in information technology and cyber security. Over the past 15 years, he has provided IT and cyber security risk management expertise to the US Navy. Dr. Miller specializes in digital transformation, threat analysis, and cybersecurity risk evaluation. He currently works as the Chief Information Officer of Naval Surface Warfare Center, Port Hueneme. He has also served as the Chief Information Security Officer of Naval Air Warfare Center, Weapons Division, Deputy Division Head of Navair RDT&E Infrastructure, National Division Head of Navair Systems Integration Laboratories, and Branch Head for Navair Electronic Warfare Laboratories.
Education
Dr. Miller has a Bachelor's degree in Business/ Economics (UC Santa Barbara), Master's of Science in Computer Science (California Lutheran University), and a Ph.D. in Information Assurance & Cyber Security (Capella University).