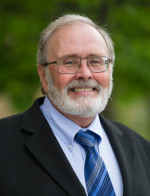 John B. Crenshaw, MBA
Senior Adjunct Faculty Member
John was in business management in the field of legal administration for 36 years before retiring from that field in 2015. His roles ranged from Human Resource Manager to Chief of Operations for law firms. John also consulted for businesses in the areas of strategic planning, organizational development, human resources, and finance.
John has an MBA from Pepperdine University and a Bachelor's Degree in Political Science from UCLA. He has been teaching at CLU since 2006.
John earned his MBA at Pepperdine University.
He received his B.A. in Political Science from UCLA.
John's primary areas of expertise are in leadership, strategic planning, organizational behavior, organizational development, and human resource management.