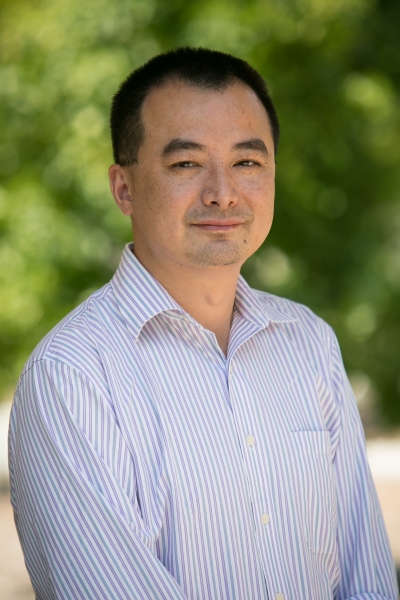 Dazhi Chong, Ph.D.
Associate Professor, Business Administration
About
As an associate professor of school of management, dazhi chong received Ph.D in information technology from Old Dominion University, Norfolk, Va, M.S. in computer application technique from Hefei University of Technology, China. Before joining CLU, he was an adjunct faculty in IT department of Old Dominion University. In the past six years, He has taught a number of IT courses such as "Information Systems for International Business," "Object-Oriented Programming with JAVA," "Information Technology Management," "Enterprise Architecture and Computing Algorithms," and "Database Concepts".
Dazhi Chong's research covers a wide range of topics in the IT discipline, including Information Systems, Social Network Analysis, Computer Supported Cooperative Work, Data Mining, and Financial Analysis. He has published papers in a wide range of scholarly refereed journals and conferences.


Education
Ph.D. Information Technology, Old Dominion University, Norfolk, VA
M.S. Computer Application Technique, Hefei University of Technology
Expertise
Business Analytics
Social Network Analysis
Computer Supported Cooperative Work
Data Mining
Financial Analysis
Publications
Chong, D.Z., Shi, H., Big data analytics: a literature review, Journal of Management Analytics. 2(3):175-201, DOI: 10.1080/23270012.2015.1082449
He, W., Tian, X., Chen, Y and Chong, D.Z., Actionable Social Media Competitive Analytics for Understanding Customer Experiences. Journal of Computer Information Systems (JCIS), 2015
Foroughi, A., Yan, G., Shi, H., and Chong, D.Z., 2015. A Web 3.0 Ontology Based on Similarity: a Step toward Facilitating Learning in the Big Data Age. Journal of Management Analytics
Shi, H., Chong, D.Z., Yan, G., and He, W., 2015. A semantic query-based approach for management decision-making. Journal of Management Analytics, 2(1): 53-71
He, W., Chee, T., Chong, D.Z., and Rasnick, E. 2012. Using Bibliometrics and Text Mining to Explore the Trends of E-Marketing Literature from 2001 to 2010. International Journal of Online Marketing (IJOM) 2(1): 16-24
Chong, D.Z., He, W., and Wu, H..2012. Leveraging Cloud Computing to Support Experiential Learning in Distance Education. IEEE Technology and Engineering Education (ITEE),7(2) , 17-19