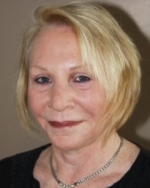 Dianne O. Cooper-Byram, PhD, LMFT
Senior Adjunct Faculty Member
About
Dr. Cooper-Byram is a licensed Psychologist, licensed Mariage Family Therapist and Clinical Director of The Shores Counseling Center in Ventura, California. She also has certification in sex therapy, psychosocial issues in cancer patients and their families, hypnotherapy, and the needs and issues of returning veterans and their families. She has been a psychotherapist, educator and corporate consultant for over 30 years. She is an educator in the Graduate Psychology Dept. and teaches Psychopathology, Life Span and Couples, and Familly counseling. Dr. Cooper-Byram also has extensive training in Family and Relationship issues as well as family business issues. She is an expert in individual and relationship issues involved with pain management, stress related illness and catastrophic illness. Dr. Cooper-Byram has facilitated many in-services and workshops in dealing with patients who are ill and in the last stages of living as well as, working with healthy couples to have more fulfilling relationships.
She has recently has been certified in working with the issues of returning veterans.
These issues include PTSD, brain trauma, substance abuse, personality change, and sleep and sexual issues. This training was provided by Dept. of Deployment, which is a department that was recently created by the US government.
Education
Dr. Cooper-Byram has a Bachelors Degree in Psychology/History, Master of Arts in Psychology, and a PhD. In Psychology A Licensed Psychologist She is a Licensed Marriage & Family Therapist, and holds a life time Teaching Credential from the State of California
Expertise
Dr. Cooper-Byram has strong clinical skills in working with, individuals, couples and families. She has done extensive workshops on "Having more fulfilling relationships for couples (gay or straight) Rekindling and evolving the relationship in mid life. Extensive training and experience in communication patterns. Works with individuals, couples, and extended families when a member has a catastrophic illness or is in the process of dying and how to deal with death.

Dr. Cooper-Byram is also a certified hypnotherapist and uses those skills when working with anxiety, and pain issues.
Dr. Cooper-Byram is extending her practice to do coaching with health care providers, These providers include Physicians, Dentists, Hospital Administrators, etc.