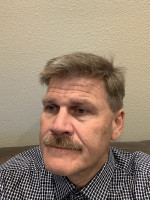 Jeffrey Detweiler, MS
Adjunct Faculty Member
Office Hours: By Appointment
About
Mr. Detweiler brings a diverse technical background predominantly centered in aerospace manufacturing and internet payment processing. Mr. Detweiler was part of an elite team that brought enterprise computing to the factory floor of Rocketdyne, producer of rocket engines for Nasa's Space Shuttle program. Under the flags of Rockwell, Boeing and United Technologies, automation technology would drive the Rocketdyne factory past the 1960's Apollo era ahead of the demands of the Nasa Space Shuttle launch schedule compiling an astounding 153 service flights with over 500 million miles traveled in space. In nearly 3 decades, Rocketdyne engines would only record one engine malfunction that would not compromise mission completion. Powering technology of the enterprise factory in a pre-internet era was a testament in wills as much as it was a test of technical prowess.
Beyond the factory, Mr Detweiler brought his tenured experience to the dawn of ecommerce and electronic payment processing for an infant Internet for the likes for First Data Merchant Services and the Bank of China (Union Pay). Keeping pace with the explosion of the "World Wide Web" would bring a new definition to "high availability" for an Internet that never sleeps. Specializing in infrastructure and data pipeline performance, Mr. Detweiler was instrumental in the implementation of the execution stacks at both Abovecommerce and Eirth Payment Systems.
Mr. Detweiler now oversees security operations at Abovedata, empowering small businesses past the perils of today's cyber threats. Winning the war on cyber crime is of paramount importance, which can only be realized from the ground up with a focused approach to awareness, leveraging cyber intelligence and tools and building solid remediation plans. In coordination with California Lutheran University and the Security Lab at UCSB, Mr. Detweiler is fostering new security insights on par with the elite academic institutions to arm the next generation of cyber security soldiers.
Education
As a two-time alum of California Lutheran University, Mr. Detweiler has both a MS and BS in computer science. A seasoned cloud professional, Mr. Detweiler holds cloud automation certifications from VMWARE and Amazon Web Services (AWS). Rooted in the core of data science, Mr. Detweiler is also a certified database professional with acknowledgements from Oracle, Microsoft and MIT.
Expertise
echo nl2br($profile->expertise); ?>