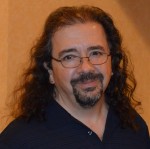 Drew Thomas Foley, Ph.D.
Senior Adjunct Faculty Member
Drew teaches courses in Business & Professional Communication, Communication for Managers, and Information Systems and Organizational Design for the Bachelor's Degree for Professionals program.
Drew received his MBA with an emphasis in Entrepreneurship from Pepperdine University in 2006. He earned a Masters in Human Development in 2010 and a PhD in Human and Organizational Systems from Fielding Graduate University in 2012. His research explores the ways in which digital spaces shape the ways we live, work and learn.
Drew Foley brings more than two decades of experience as a senior product leader in the financial technology industry, where he is known for developing innovative solutions from ideation to market readiness. He is adept at tackling challenges associated with product strategy and innovation in large organizations, complex markets, and competitive industries