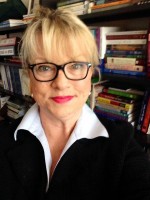 Beth Brennan, Ph.D.
Associate Dean and Associate Professor of Special Education
Dr. Brennan is currently Associate Dean in the Graduate School of Education and Co-Director of the Autism and Communication Center at California Lutheran University. She is also Director of Special Education Programs and Associate Professor in the Department of Learning and Teaching. Beth joined the Graduate School of Education faculty in 2011 as an associate professor in the Special Education Department. Her interest in supporting individuals with disabilities was ignited at an early age when she volunteered as a peer support in a summer camp for children with intellectual and physical disabilities. Later she began her professional career as an instructional aide in a county program for students with significant disabilities. Dr. Brennan went on to complete her Masters and Ph.D. degrees in Special Education from Kent State University. Dr. Brennan has worked in supervision and research at Family Child Learning Center in Ohio (a collaborative of Kent State University and Akron Children's Hospital), as a site coordinator with the Early Childhood Research Institute on Inclusion, as a Clinic Director with Lindamood Bell Learning Processes, and as an Associate Professor and Program Director at Saint Mary's College of California. She has held teaching certificates in Ohio and California and most recently worked with the Oak Park Unified School District.

Kent State University, Kent, Ohio; Ph.D. - Special Education
Kent State University, Kent, Ohio; M.Ed. - Special Education
Colorado State University, Ft. Collins, CO; B.A. - Social Work


Co-teaching in Higher Education
Family Systems Perspective and Disability
Supports for Students identified on the Autism Spectrum
Inclusive Classroom Supports for Students with Disabilities

Brennan, E. (2014). DAVID: Reinvention of Lutheran graduate education. In Duin, A.H., & Childers, E. (Eds.) Project DAVID: Vocation and reinvention in liberal arts colleges. University of Minnesota Digital Conservancy.

Brennan, E. (2006). A matter of difference: A contextual perspective on the history of children with mental retardation in the United States. In Safford P. & Safford, E. (Eds.). Children with Disabilities in America: A Historical Handbook and Guide. Westport, CT: Greenwood Press, 65-86.