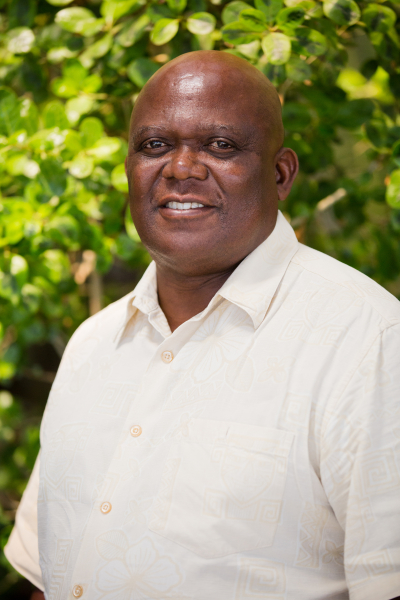 Earle Charles, Ph.D.
Lecturer and Director of the MSIT Program
Office Hours: By appointment only
About
Earle Charles is the Director of Graduate Programs in Information Technology in the School of Management at California Lutheran University. Dr. Charles brings a strong mixture of private industry knowledge of managerial decision making to the larger education experiences of his students as they navigate paths to earn an advance degree in Information Technology from California Lutheran University.
Prior to accepting the appointment of Lecturer in the School of Management, while working as Chief Information Officer at Kedren Health, Earle joined Cal Lutheran as an Adjunct Professor and was later promoted to Senior Adjunct Professor. He later left the role of Adjunct behind when he joined the Cal Lutheran Faculty on a fulltime basis.
Earle's most stellar professional pride emanates from the period when he was a member of the C-Suite on the executive staff at Kedren Community Health Center, Inc. (Kedren Health). Having over 50 years of experience in the Information Technology domain, Dr. Charles joined Kedren's executive team in 2003 where he served as its Chief Information Officer (CIO) for over 17 years.
In the role of CIO, Earle had oversight for Kedren's Information Systems both for day-to-day operations as well for its strategic business alignment. As its CIO, Dr. Charles continually assessed Kedren's business operations for efficiency and effectiveness and, where and when appropriate he applied Business Process Reengineering efforts to utilize contemporary and/or forward-thinking technological solutions to support the planning and implementation of new business processes and strategies.
After achieving numerous successes in business strategies and projects implementations at Kedren Health, Dr. Charles left Kedren for Clare | Matrix to assume the position and responsibility of Chief Operations Officer, a role that he carried out until he retired in 2021 in the midst of the COVID epidemic.
Dr. Charles has had key roles in the success of a number of businesses over the years, some firms that benefited from his contributions include – Candle Corporation (Director of Education Services Division – later acquired by IBM); Bauerer International (President and CEO of the North American subsidiary of a German parent company); Kedren Community Health Center, Inc. (Kedren Inc.); The Paragon Collection Ltd. (co-owner), Unicom Systems International (General Manager and VP of Sales), Symark International (Director of Customer Support), to name a few.
In addition to his professional life, Earle continued to provide service to the community via the Valley Youth Conference, Inc. (VYC) where he served as its Executive Director and CEO for over two decades. The VYC is a Youth Sports Organization serving approximately 8,000 youths between ages 4 to 14 across various sports which includes – Football; Basketball (now defunct); Cheerleading; Track and Field and Cross Country running throughout Southern California.
Dr. Charles also serves on the Operating Committee of Guyana Medical Relief (GMR) for over four decades. GMR provides much needed Healthcare to Guyanese in Guyana in the form of Medical Missions; Medical Supplies; Medical Equipment and General Health Sustainability Practices to Hospitals and Clinics throughout Guyana.
Earle is President of the California Caribbean Chamber of Commerce, an organization that brings the Caribbean community in Southern California together to work on projects that are for the common good for communities of the Caribbean both in the USA and in the Caribbean countries.
Earle is also the Program Director of the L.A.M.P. Mentorship Program operating in Pasadena, California. The L.A.M.P. Mentor Program provides mentorship to young men of color in High School – Freshmen to Seniors. In this program many soft skills for success (ex: time management; financial literacy; business letter writing; entrepreneurship; Etiquette in business settings, among other skills) are taught by topic experts during the monthly workshops. More information about the L.A.M.P. Mentor Program can be found at – www.gzbfoundation.org.
Education
Ph.D. Economics - Berne University (2000), Wolfeboro Falls, New Hampshire
EMBA Strategy (1998), Peter Drucker School of Management, Claremont Graduate University, Claremont, California
CEM Executive Management (1996), Peter Drucker School of Management, Claremont Graduate University, Claremont, California
CBS Business Strategy Business Strategy (1997), Peter Drucker School of Management, Claremont Graduate University, Claremont, California
BS Business Administration (1996), University of Phoenix, Phoenix, Arizona
Expertise
Expert in Business Startups; Strategic Business Partner Identification; Business Strategy; Customer Relationship Management; Healthcare Business Management; Healthcare Information Ecosystem; Computer Software Sales and Marketing; Enterprise Systems Architecture Design, Implementation and Management