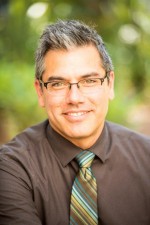 Frank Sanchez, PhD, LMFT
Adjunct Faculty Member
About
I am teaching Substance Use and Dependency. I am the Program Director at Phoenix House Lake View Terrace where I oversee the treatment of 80 to 90 adolescents and their families suffering with co-occurring disorders from a trauma informed, strength based, cognitive behavioral and solution focused framework. In this role I assist in reviewing clients from assessment to appropriate levelo of care, treatment planning and discharge planning. I design and create programming for residential care and substance use treatment.
I also teach Gender and Sexuality for which I have written my dissertation on the cultural and religious influences of shame on a gay male. I have also treated youth with various sexual preferences and gender identity. In my training I worked at APLA as well as LA Shanti working with individuals who had problems with or questioned their sexuality.
Expertise
My specialty has been working with adolescents, transition age youth and their families to support them in the treatment of co-occuring disorder and substance abuse treatment. I am very interested in working to utilize medical model tools to assess, determine treatment level of care, and establish an evidence based treatment plan. I will be developing addiction treatment that is relevant for client's needs, that has evidence of effectiveness and that has the greatest impact in harm reduction.
Publications
Dissertation: Cultural and Religious Messages Leading to Shame in A Gay Man: A Phenomenological Study.