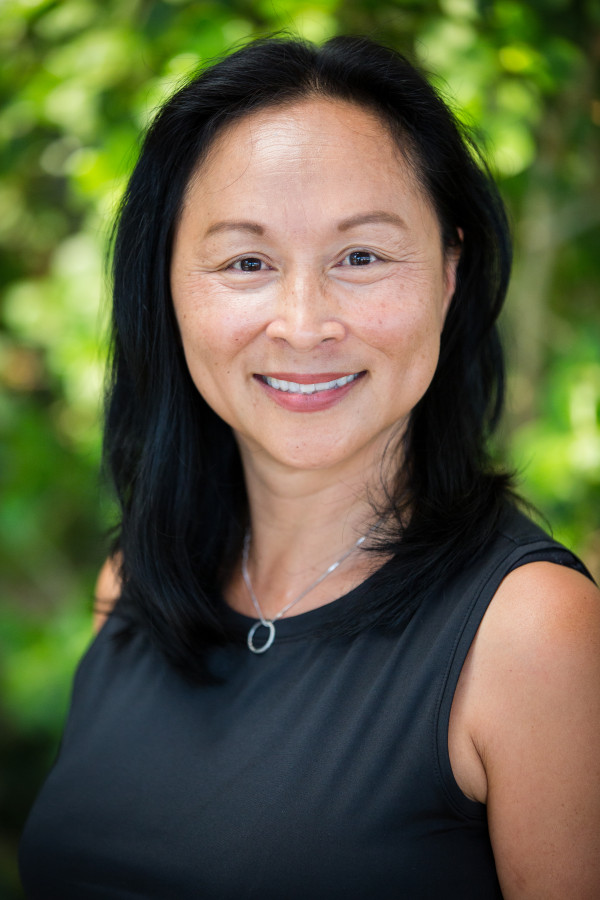 Haco Hoang, Ph.D.
Professor of Political Science
About
Dr. Haco Hoang holds a Ph.D. in Political Science with an emphasis in International Relations from Boston University. She was a Fulbright Scholar and Visiting Research Associate at the Institute of Southeast Asian Studies in Singapore. Her research interests include civic engagement and environmental justice.
Dr. Hoang teaches courses related to international relations, global studies, and public policy. She was also a policy analyst in Los Angeles on education and budget issues, and has been a policy consultant on projects related to female gangs, youth civic engagement, and neighborhood councils for the City of Los Angeles. From 2006-2009, she served as the education policy consultant to promote youth environmental activism for the Million Trees Los Angeles initiative. Her policy work and research have been profiled in the Women's Policy Journal of Harvard-Kennedy School of Government, Sage Publications, Hispanic Outlook in Higher Education, KCLU radio, and Ventura County Star. She has also been a speaker at various organizations including the American Association of University Women, World Affairs Council, and Los Angeles United School District.
From 2011-2013, Dr. Hoang was awarded a major research grant from the California Wellness Foundation titled "Promoting Environmental Justice in Oxnard: Integrating Science Into Civic Engagement." In 2013, Dr. Hoang and her research collaborators were awarded a second major research grant for a project titled "Measuring the Impact of Pesticide Exposure on Neurobehavioral Outcomes in Ventura County, CA." The project resulted in several professional and academic presentations, and peer-reviewed publications in The Journal of Science in Society and Journal of Business and Economics.
Dr. Hoang has also received and/or been involved in a number of grants and sponsored projects to support academic programs at Cal Lutheran, including the Ronald E. McNair Program, undergraduate research, and community-based projects involving faculty-student collaborations. She served as the Faculty Liaison and Principal Investigator of the McNair Program, which seeks to increase the number of underrepresented students who earn doctorates.
In 2019, Dr. Hoang was honored with the President's Award for Teaching Excellence, the University's top teaching honor, which was created to "recognize professors who are held in high esteem by their peers, students, and the rest of the university community." She was also awarded the first Diversity Educator Award from the Center for Global Engagement, which honors a faculty member "whose curriculum, teaching style, and role modeling has furthered (students') understanding and appreciation of diversity, inclusion, and equity."
In 2020, Dr. Hoang was awarded a grant from the MeTooPoliSci Collective to develop a Title IX model for Cal Lutheran. The study is part of a larger collaborative project from the American Political Science Association and funded by the National Science Foundation to address sexual harassment and discrimination in academia.
Education
Ph.D., Political Science, Boston University (with Distinction)
B.A., Political Science, University of California, Santa Barbara (cum laude)
Expertise
Civic engagement
Environmental justice
public policy
Publications
Selected Academic Publications
"Mitigating Barriers to Civic Engagement for Low-Income, Minority Youth Ages 13-18: Best Practices from Environmental Youth Conferences." Journal of Youth Development. Volume 8 Number 3 (2013)
"Enhancing the Civic Capacity of Agricultural Communities." Co-authored with Kaitlyn Noli and Michelle Vargas. Journal of Business and Economics. Volume 4 Issue 7 (2013)
"Promoting Environmental Justice Though University-Community Research Collaborations: The Case Study of Farm Workers in Oxnard, California." Co-authored with Dr. Grady Hanrahan (Chemistry) and Kaitlyn Noli. Journal of Science in Society. Volume 4 Issue 3 (2013)
"A Multilateral Approach to the Globalization of Gangs: MS 13 and Transnational Gangs." Co-authored with Dr. Robert Meadows. Book chapter in Visions for Change, Pearson Publications(2008)
"Designing Gender-Specific Programming: Gang Reduction Strategies for Females." Women's Policy Journal of Harvard, John F. Kennedy School of Government: Cambridge, MA(2007)
Grant Funding
American Political Science Association/National Science Foundation, MeTooPoliSci Collective, 2020-21, "Developing a Title IX Model for California Lutheran University" with Dr. Amanda El-Bassiouny (Psychology).
California Wellness Foundation, 2011-2013, "Promoting Environmental Justice in Oxnard, California: Integrating Science Into Civic Engagement" with Dr. Grady Hanrahan (Chemistry)
California Wellness Foundation, 2013-2014, "Measuring the Impact of Pesticide Exposure on Neurobehavarial Outcomes in Ventura County, California" with Dr. Grady Hanrahan (Chemistry) and Dr. Rachel Casas (Graduate Psychology)