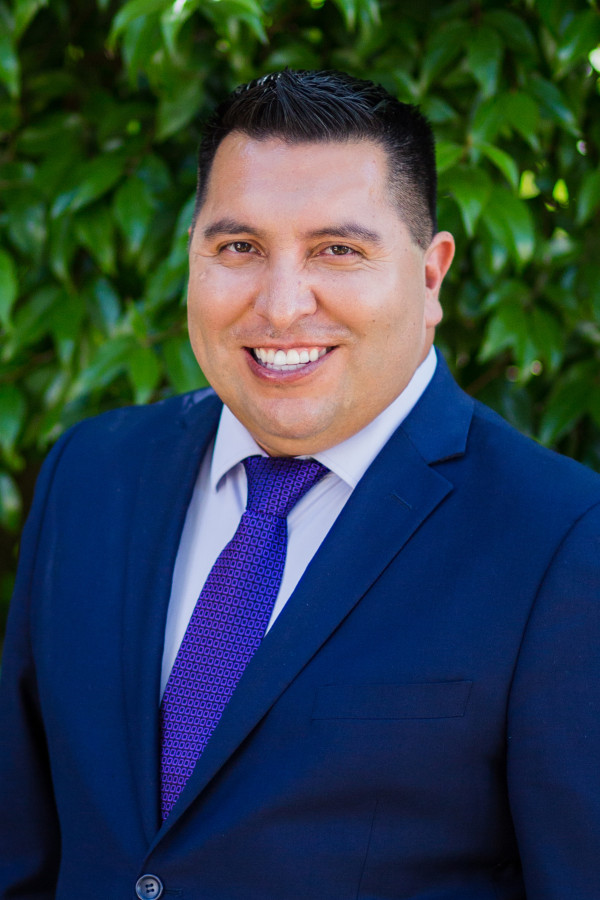 Homero Magaña Magaña, M.A./M.S./PPS
Instructor, Graduate School of Education
He, Him, His
Office Hours: By Appointment
About
Homero M. Magaña, M.A./M.S./PPS He currently works as an Instructor at California Lutheran University. He previously worked for sixteen years as a high school, middle school, and elementary school counselor for the Moorpark Unified School District and Oceanside Unified School District. He is also the President/CEO Founder of Magaña Education Consulting, LLC.
He was born in El Rincón De Don Pedro, Michoacán, Mexico, immigrated to the U.S. when he was twelve with his family of seven, speaking no English. He worked picking lemons and oranges and worked landscaping for seven years seasonally with his father. Homero attended Fillmore Middle School and graduated from Fillmore High School, Moorpark Community College, UC Berkeley, and San Diego State University where he earned his Master's and credential in school counseling. He also studied abroad with the University of California, Los Angeles (UCLA) in Spain and Morocco. He then received his second Master's degree and administrative credential from CSU Northridge. He is married to Paola who also works as a school counselor. They have two beautiful boys Diego Rafael and Milán Alejandro and third family member, a golden retriever dog named Coko.
His story has been published in the New Horizons in Multicultural Counseling (2008) book. Since 2006, he has worked as a bilingual professional school counselor K-12 and has been promoting equity and access to higher education for all students through motivational educational speeches and his school counseling work. He also served as a consultant for the California Education Round Table's Intersegmental Coordinating Committee's (ICC) College Access Informational Continuum (CAIC) Initiative.

Homero is a strong advocate of AVID, rigor, and access to higher education. In 2014, he shared his student success stories at a White House Listening and Learning Conversation on School Counseling, followed by a request to introduce the First Lady, Michelle Obama at the White House College Opportunity Summit (2014).
He has been a keynote speaker and presenter in front of thousands of people at different local, state and national conferences including:
Oxnard Community College A Day of Education Staff Training
Ventura County California Association of Bilingual Education,
American School Counseling Association National Conference,
National School Board Association CUBE National Conference,
EdTrust National Conference,
California Association of School Counselors State Conference,
Supporting Access to Higher Education for Immigrant and Undocumented students National Conference sponsored by the Center for Excellence in School Counseling, San Diego State University
K-16 School Assemblies, High School Conferences, Community College Graduations, Promotion Ceremonies and Professional Development Events
During the 2016 Hispanic Heritage Month, Nissan celebrated his educational journey in the USA and created a video that was distributed on Instagram, Twitter, and on Facebook about his higher education journey in school counseling under the message: "Hispanics Who Dominate." Furthermore, his school counseling work has been recognized by:
Receiving in 2007 the California SPARC Award at Oceanside High School,
Selected to represent the school counseling profession at the first White House Listening and Learning Conversation on School Counseling, 2014,
Selected to introduce Michelle Obama at the White House College Opportunity Summit 2014,
Nominated to be the Moorpark Unified School District Educator of the Year 2015,
Receiving the 2016 "Supporting Access to Higher Education Award for Immigrant and Undocumented Students", and
Receiving the Southern California Edison Hispanic Heritage Month College Access Information Continuum Community Award of the Year 2017.
Receiving in 2018 the "Champion of Education" Award by Assembly Member District 44 Jacqui Irwin