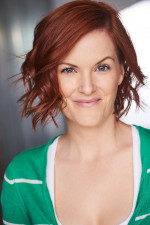 Jocelyn Hall, M.F.A.
Senior Adjunct Faculty Member
About
Jocelyn Hall is a southern California native and CLU alumn. Along with teaching, she continues to pursue acting both in the theatre and on camera. Most recently she was awarded with Best of Fringe for her work in a production of Three Tables at The Hollywood Fringe Festival. She also studied improvisation and sketch comedy at IO West in Hollywood where she continues to perform monthly with her sketch team, Duke.
Education
B.A., California Lutheran University. M.F.A., California State University, Long Beach.