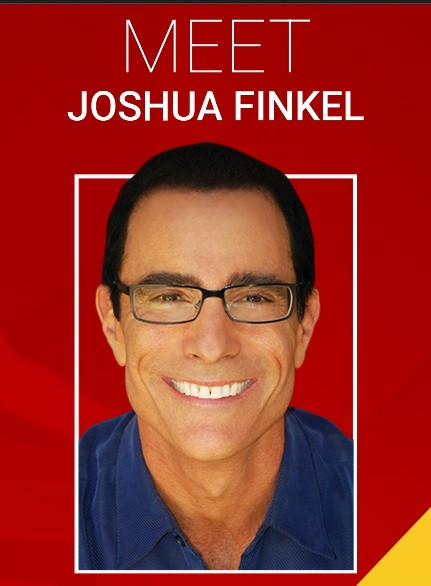 Joshua Finkel, MFA
Senior Adjunct Faculty Member
Office Hours: Thursday 2:50 pm-3:50pm
Joshua Finkel (Director/Choreographer/Actor/Acting Coach)

Selected Directing Credits: THE FANTASTICKS and A FUNNY THING HAPPENED ON THE WAY TO THE FORUM (Panic! Producitions, Hillcrest Center for the Arts June 2013 and 2015 respectively) A RING IN BROOKLYN (Noho Arts Center, Summer 2012) TSARINA (Grove Theatre Upland, Fall 2011) INTO THE WOODS (Civic Arts Plaza, Spring 2009) MACCABEAT (Theater League Festival of New Musicals) LES MISERABLES at Hamilton High School's Music Academy Magnet. On closing night, Les Miserables Resident Director, Richard Jay Alexander said '"he could not imagine a BETTER production of this edition." HOLLYWOOD REVISITED (International and Ongoing), THE SPITFIRE GRILL (Actors' Co-op, Ovation Nomination), FALSETTOLAND (Phoenix Theater, SF), SONGS FOR A NEW WORLD (The Plush Room, SF) THE PASSION AND THE PAIN (Guildford School of Acting, London.) Selected Acting Credits: Theatre- KISS OF THE SPIDER WOMAN (Molina, Broadway and London Original Casts), LES MISERABLES (Thenardier, Los Angeles Company and National Tour, Hollywood Bowl), LOST IN YONKERS (Uncle Louie with Erin Moran), BEAUTY AND THE BEAST (Lumiere, Cabrillo Music Theater), NEVER GONNA DANCE (Ricardo Romero, Musical Theatre West, West Coast Premiere.) PARADE (Leo Frank, Hillcrest Center for the Arts with Panic Productions Fall 2016.) Joshua is a member of the Musical Theatre Guild. Film: THE KID, THE LITTLE MERMAID (Prince Eric Live Action Reference.) Television: DESPERATE HOUSEWIVES, ALLY McBEAL, GENERAL HOSPITAL. Coach/Creator: ACADEMY REPERTORY COMPANY (ARC) and the ANMT PERFORMERS' WORKSHOP, PERFORMERS' WORKSHOP AT THE CHROMOLUME THEATER COMPANY, CALIFORNIA LUTHERAN UNIVERSITY MUSICAL THEATRE PROGRAM. Joshua is a master class teacher for the THE MUSIC CENTER SPOTLIGHT AWARDS Program and in addition, Joshua has created curriculum in audition technique and taught classes at AMDA in Hollywood. For complete info on Director/Actor/Acting Coach Joshua Finkel: www.ccactingstudio.com

Graduated Cum Laude with a B.A. in Theater from University of California-Irvine. M.F.A in Classical Theater from the University of Wisconsin-Milwaukee Professional Theatre Training Program (now located at the University of Delaware)

Training Actors of all levels and ages in Film, Television, Contemporary Theater, Classical Theater, Musical Theater, Cold Reading Technique. Also training Public Speakers in the technique of effective communication skills and presentation techniques.