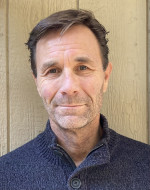 Keith Gosselin, MBA
Adjunct Faculty Member
Professor Keith Gosselin has been teaching at several Southern California colleges and universities over the past twenty years, including UCLA, CSUN, Mount Saint Mary's University, California Lutheran University and Loyola Marymount University. Though he specializes in Marketing-related courses, he has also taught Finance, Management and technology courses in both online and offline course structures. His proficiency in Blackboard, WebCT, Moodle, Angel and Canvas online platforms, which has afforded him the opportunities to develop hybrid and online courses for several of these institutions.
After obtaining his Master's degree from the College of William & Mary, Keith Gosselin spent the next fifteen years in Corporate America developing a broad range of business skills working for small, medium & Fortune 100 companies in Business-to-Business, Business-to-Consumer & Business-to-Government markets. In 2002, Keith founded KKG Marketing Consultants, targeting start-up and small business operations in the Southern California area.
Keith Gosselin is a published author of business articles and has developed several courses and programs for academic institutions, including the first eMarketing Certification Program in Los Angels for Learning Tree University in 1999. Keith Gosselin also helped develop & launch the Mount Saint Mary's University MBA program in 2008. In 2015, he co-developed the Tseng College (CSUN) Communications Program for their partnership with the International Business School and is one of the instructors helping re-launch their Knowledge Management Program in 2020.
Undergraduate degree in Business from Loyola Marymount, Los Angeles
MBA from The College of William & Mary in Williamsburg, VA