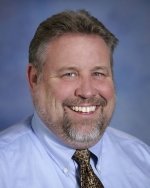 Kapp L. Johnson, J.D.
Senior Adjunct Faculty Member
The Rev. Kapp L. Johnson is an ELCA pastor and attorney with a joint appointment in the School of Management and Department of Religion. He teaches courses in Business Law and Business Ethics. His scholarly interests include Ethics and Economics, Spiritual Capital, Organizational Development, Leadership and Authenticity, Economics of the Ancient Near East, and the intersection of Faith and Work.

B.S. (Economics), University of Wyoming M.A. (Theological Studies), Claremont School of Theology M.Div., Pacific Lutheran Theological Seminary J.D., University of LaVerne College of Law Member, California Bar Association, International Leadership Association, Society of Business Ethics.

Ethics and Economics, Hermeneutics, Faith and Ethics in Business, Leadership Ethics, Law and Economics, Legal Environment of Business.