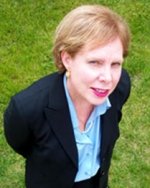 Kelly E. O'Donnell, JCD
Senior Adjunct Faculty Member
Kelly O'Donnell has been practicing canon law for the past thirty years. Up until February 2016, she held the position of Judge for the Fresno Diocesan Tribunal. She also participates as a Court Expert for ecclesiastical matters in civil courts.
Her teaching experience began in 1983. She has been a lecturer at California State University, Bakersfield; The Diocesan Institute in San Diego; adjunct professor at Bakersfield College.
Board Member, Secretary, of St. Vincent de Paul, February, 2019-present.
BA Spanish, San Diego State University
MA International Affairs, California State University, Sacramento
JCL Licentiate in canon law (magna cum laude), Pontifical University Antonianum, Rome
JCD Doctorate in canon law (magna cum laude) Pontifical University Antonianum, Rome
Additional studies abroad:
Semester at Sea, (Peru, Chile, Argentina, Brazil, Dakar, Senegal, Egypt, Turkey, Greece, Spain, Italy)
University of Madrid, Compultense, Facultad de Filosofia y Letras, 2 years.
Chapman University, Dale E. Fowler School of Law, "Canon Law and its Intersection with Secular Law" http://ibc.chapman.edu/Mediasite/Play/acf148a559524a2f8e1bf067dde972081d
Frequent guest lecturer on juridical and moral issues related to ecclesiastical and civil concerns.
Years of experience in the international arena providing a global dimension in the classroom.
Comprehensive Business Law, Revised First Edition by Michael Bootsma, Michael Thieme, Charles Damschen, Sophia Harvey, and Craig Nierman, in preparation for a second edition, peer review editor, 2016.
A Tale of Two Tribunals: Management Then and Now, CLSA Proceedings, 77, 2015. Co-authored with Rev. Anthony Bawyn, JCD. Published in 2016.
Business Law: Text and Cases-Legal, Ethical, Global and Corporate Environment, 2014, 13th edition. Mentioned as a contributor.
I'm a big believer in giving back to your community! St. Vincent de Paul will receive a $50,000.00 grant from Dignity Health to feed the homeless in 2017. I wrote the grant for the organization. The entire award amount is specified for food only.
In 2018 and 2019, St. Vincent de Paul was awarded $70,000 for each year from Dignity Health. I was responsible for submitting those grants applications as well.