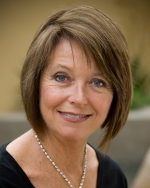 Julie M. Kuehnel, Ph.D.
Professor of Psychology
About
Dr Julie Kuehnel is a Professor of Psychology at CLU and previously served as Chair of the department for 20+ years. She earned her doctorate at the University of Texas and is a licensed clinical psychologist. She is the second CLC graduate to return to CLU to teach. Her primary focus since coming to CLU has been to challenge and engage students in the classroom and to mentor them towards fulfilling their career aspirations. Dr. Kuehnel has published a book on marital therapy, journal articles and book chapters on behavior therapy. Her most recent book is a text entitled Evil Minds: Understanding a Responding to Violent Predators which she uses in her Criminal Psychology course. She is currently working on a supplemental text on the applications of learning theory to relationships.
Education
B.A., California Lutheran College
Ph.D., University of Texas, Austin
Expertise
Dr. Kuehnel teaches courses in Social Learning, Counseling and Psychotherapy, Applied Psychology, Clinical Practicum, and Criminal Psychology. Her courses are highly interactive and engage students in applying theory and concepts to case studies, problems, and issues. According to Dr. Kuehnel "learning facts is only the first step in education; students must learn to evaluate, analyze and apply material to become educated."