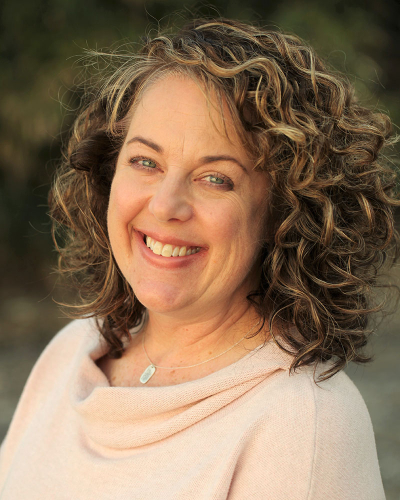 Lisa L. Buono, Ed.D.
Dean, School for Professional & Continuing Studies
Dr. Buono joined the faculty of Cal Lutheran in 2004. She is a native of Los Angeles, CA and has a background in counseling and guidance in secondary and post-secondary settings as well as in higher education leadership. She has taught a variety of courses in the Pupil Personnel Services and College Student Personnel specializations in the Department of Counselor Education (formerly Counseling and Guidance). Through a collaborative effort, Dr. Buono also taught distance-learning courses to counseling candidates in the Federated States of Micronesia.
In her current role as Director of the Bachelor's Degree for Professionals, Dr. Buono proudly serves the students, faculty, and staff. Her association with the Professionals program (then the Adult Degree Evening Program) began in April 2012 when she was appointed as the Interim Director. After a national search, Dr. Buono was selected to be the Director in spring 2013. Since her initial appointment, Dr. Buono has worked with a talented and dedicated staff to enrich the academic and student life experiences of our students. She remains a staunch advocate for the students in the program and the faculty who guide them. Dr. Buono's aim is for the students in the Bachelor's Degree for Professionals program to use their academic journey to discover or refine their purpose, and ultimately to see all students in the program persist to graduation.
Dr. Buono possesses a strong interest in educational technology; her dissertation work focused on student experiences with blogs in skills-based counselor education courses. She is also interested in research related to retention and persistence of non-traditional adult learners.
Prior to Cal Lutheran, Dr. Buono taught at UCLA in the MFA Producer's Program.
2011 Ed.D. Higher Education Leadership, California Lutheran University
2004 M.S. Counseling and Guidance (PPS Specialization), California Lutheran University
1992 B.A. Dramatic Arts, Distinction, University of California, Santa Barbara
Buono, L. L. (2011). Thinking like twenty-first century learners: An exploration of blog use in a skills-based counselor education course. (Doctoral dissertation). Retrieved from ProQuest Dissertations and Theses. (Accession Order No. 10038)
Buono, L. L., Uellendahl, G. E., Guth, L. J., Dandeneau, C. J. (2011). The use of technology in counselor education and supervision. In G. McAuliffe, & K. Eriksen (eds.), Handbook of cousnelor preparation: Constructivist, developmental, and experiential approaches (pp. 377-392). Thousand Oaks, CA: Sage Publications.
Uellendahl, G., Stephens, D., Buono, L., & Lewis, R. (2009, September 14). Support Personnel Accountability Report Card (SPARC): A measure to support school counselor accountability efforts. Journal of School Counseling, 7(32). Retrieved from http://www.jsc.montana.edu/articles/v7n32.pdf
Uellendahl, G. E., Rennebolm, M., & Buono, L. (2008). School counseling abroad. Professional Counseling Digest, ACAPCD-17, American Counseling Association.
Uellendahl, G. E., Rennebolm, M., & Buono, L. (2008). Counseling abroad. In J. Allen (Ed.), Empowering the 21st Century Professional Counselor. Ann Arbor, MI: Counseling Outfitters, LLC.
Presentation
California Association of School Counselors 9th Annual State Conference, November 2008, (Gail Uellendahl, Ph.D., Diana Stephens, M.A., Lisa Buono, M.S., & Bob Tyra presenters). Presented: Support Personnel Accountability Report Card: Implications for Training and Practice