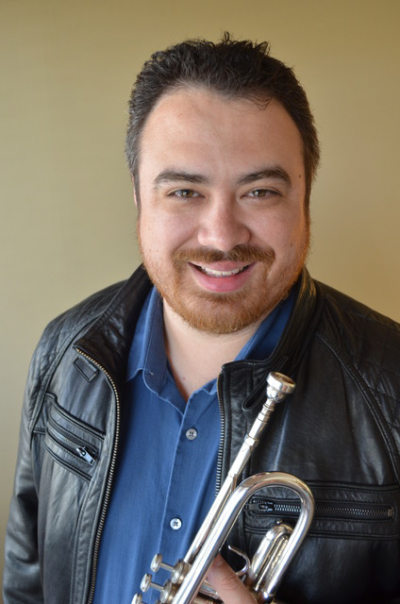 Mike Fortunato
Adjunct Faculty - Trumpet
About
Mike Fortunato, a native of Southern California, is an established professional trumpeter and educator based in Thousand Oaks. He has a prestigious private teaching studio and teaches musicians of all ages. Many of his pupils have gone on to pursue successful musical careers of their own.
Known as a crossover player, he is equally comfortable as a jazz soloist and playing in the section of a symphony orchestra. His performance career has taken him around the globe and across the United States, performing in venues such as Walt Disney Concert Hall in Los Angeles, The Grand Ole Opry in Nashville, Jazz at Lincoln Center in New York City, and Copley Music Hall with the San Diego Symphony. He can be heard locally with The Boyd Cannon Big Band, The Thousand Oaks Philharmonic, and 5-Star Theatricals.
He graduated in 2003 from the Jacob's School of Music at Indiana University. His prominent trumpet teachers include Marie Speziale, Charles Daval, Joey Tartell, Pat Harbison, Charley Davis and Bobby Shew. He plays on Bach Stradivarius trumpets and is a Bach Artist.