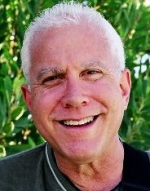 Mitch Holder
Adjunct Faculty - Guitar
About
Mitch Holder was born in Los Angeles, California and started playing the guitar at age eight after getting intrigued with the electric guitar sound of Link Wray and Duane Eddy, both popular instrumentalists of the late '50's. He studied with guitarists, William Pellegrini and Johnny Frisco. In 1966, a close association developed with studio and jazz guitarist, Howard Roberts, who took Mitch on as a student along with having Mitch go along with him on many of his various studio calls which ultimately helped Mitch to make the decision to go thet studio route as a career.
In 1974, Mitch alternated with Bob Bain on the Johnny Carson Tonight Show Band.
By 1976, Mitch was starting to get free-lance work in the L.A. studios and got so busy that he left the Tonight Show in 1977 but appeared as a sub over a number of years after that when the regulars weren't available. For the next several years, Mitch found himself in the mainstream of session work.
Having an avid interest in the history of guitars and after hooking up with the Gibson Guitar Co. in the '70s, Mitch got involved with guitar design and eventually worked for Gibson as the Western US Product Specialist. He was also with Guitar Center as the electric guitar and bass buyer. Mitch is now, once again, enjoying more musical pursuits.
Wanting to pay back his friend and mentor, Howard Roberts, who passed away in 1992, Mitch has a book out featuring transcriptions of many of Howard's recorded works entitled The Jazz Guitar Stylings Of Howard Roberts published by Mel Bay Publications.
Mitch has worked with many artists on record which include Barbra Streisand, Frank Sinatra, Neil Young, Dionne Warwick, Willie Nelson, Smokey Robinson, Joe Cocker, Stevie Nicks, Barry Manilow, Tom Jones, Brian Wilson, Lionel Ritchie, Woody Herman, Dean Martin, and many more. He has also performed on many motion pictures such as The Call Of The Wild, Kicking & Screaming, Catch Me If You Can, Space Cowboys (credited acoustic guitar solo), Tootsie, Mrs. Doubtfire, On Golden Pond, Milagro Beanfield War, The Muppet Movie, Saturday Night Fever, Urban Cowboy, Grease, E.T., Indiana Jones & The Temple of Doom, Indiana Jones and The Last Crusade, Pretty in Pink, Lean On Me, Back To The Future II & III, Roger Rabit, Last Of The Mohicans, and many more.
Mitch has taught at The University Of Southern California, Musicians Institute and presently holds an adjunct position at California Lutheran University.
Education
Alexander Hamilton High School/Los Angeles, California
Cal State Northridge
Expertise
Mitch has been involved in private guitar teaching his entire career. Many of his former students have gone on to successful careers in various avenues of the music industry. He has consulted with professional players dealing with the issues of technique that can cause various problems and coming up with solutions to correct those problems. Improvisation is another area in which Mitch excels in helpng students with. Mitch was hired to teach actress, Jennifer Lawrence, to accompany herself singing and playing guitar on a song for a movie role.
Publications
The Jazz Guitar Stylings Of Howard Roberts, published by Mel Bay Publications