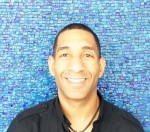 Michael Martin, MSC, MSM
Adjunct Faculty Member
Office Hours: Friday: 2 - 4 PM PST
About
Mike, a MIT trained Innovation & Entrepreneurship professional, has dedicated his career to three distinct areas: technology, research, and strategy. He is the co-founder of Exopass, GPSFetch, and the managing partner at Morgan & Corinth, Inc., an agency that provides guidance to organizations looking to develop their interactive business models by providing strategic positioning, product/service roadmaps, competitive analysis, business intelligence, agile software development, and testing. Mike is also an advisor to a Bay-area startup with a focus on using technology and behavior design to build a tele-health platform for music and dance to benefit cancer patients.
Previously, Mike worked as the Director of Vendor Management at YP.com (NYSE: T) where he was responsible for the operational relationships with Google, Yahoo!, and Bing. He also trained the Product and Engineering departments in Google Adwords and Google Analytics, and preformed UAT for the YP mobile team.
Prior to YP.com, Mike spent time as an Interactive Advisor for mayoral candidate Norman Sigler (Sigler for Seattle), as a Partner Manager for Marchex, Inc. (NASDAQ: MCHX), and as a Partner Manager for DEX Search Marketing, an RH Donnelley Interactive company (NYSE: RHD) that merged with Business.com. During this time, Mike's primary role was to maintain healthy partnerships with Google, Yahoo!, and Microsoft by way of partnership management, resolving contractual issues, creating MSA's/SLA's, and overall lifecycle management. He used data analytics to manage a $4MM/annum campaign, managed an operations team responsible for fulfilling $110MM in online ads, and increased monthly revenues from $400K to $1MM by way of research, process innovation, and vision.
Mike was 1 of 50 students from 32 countries admitted to the MIT Global Entrepreneurial Program that concluded in 2015. He earned a M.C.S. degree focusing on E-Commerce Technology and a B.S. in Pre-Law studies from DePaul University. Mike recently graduated with a Master's in Management from Harvard University
Education
Master's, Management (concentration: Finance), Harvard University
Master's, Computer Science (concentration: E-Commerce Technology), DePaul University
Bachelor's, History (concentration: Pre-Law)
Graduate, Harvard Business School HBX | CORe program
Graduate, Massachusetts Institute of Technology Disciplined Entrepreneurship Program
Certification, Supply Chain Management from Massachusetts Institute of Technology (Center for Transportation and Logistics)
Certification, Big Data and Social Physics from Massachusetts Institute of Technology (MIT Media Labs)
Certification, Copyright/Cyber Law from Harvard Law School (Berkman Klein Center for Internet and Society)
Expertise
Agile Product Development
Entrepreneurship
Turnaround Management
P&L Management
Product Sourcing
E-Commerce Web and Mobile Design/Development
Supply Chain Management
Strategic Partnership Management
Copyright Law
Social Physics