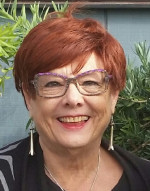 Mary L. Kelso, PhD
Senior Adjunct Faculty Member
she/her/hers
mkelso@callutheran.edu
(805) 369-9600
275 E. Hillcrest Dr. #160 Thousand Oaks, CA 91360

About
Dr. Kelso received her BS in Education from Indiana University of Pa., her MA in Psychology from The University of Colorado and her PhD in Clinical Psychology from International College. Dr. Kelso received her MFT License and then went on to become a Licensed Psychologist. She is an AAMFT Approved Supervisor. Dr. Kelso currently maintains a private practice in Thousand Oaks and is the Training Director of Psychosynthesis International, a worldwide distance learning program for professionals. She was previously the executive director of the Well Being Centres in Palmdale and Thousand Oaks. She was a member of the Los Angeles Children's Planning Council and developed a training curriculum for foster parents.
Expertise
Dr. Kelso currently specializes in Family Psychology and utilizes a systemic orientation with individuals, couples, children, families and foster families. She is an AAMFT Approved Supervisor supervising MFT and Psychological Assistants in private practice and also trains in an international distance on-line training program. She has provided psychological assessment to family law and dependency courts and wrote a Ca. statewide curriculum to train foster parents in the community colege system.
Publications
Kelso, ML, Co-Editor. (2007) History of Psychosynthesis in North America. ISBN: 978-097882659-8.
Kelso, ML (2007). Family Resence. IBSN: 978-1-60404-494-4.
Kelso, ML & Onken, DS. (2005) Synthesis Family Questionnaire.
Kelso, ML & Love, PA (2002). The Will: Application in an Adolescent Psychoeducational Setting. Monograph of AAP, 3:2002.