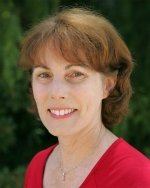 Maura Martindale, Ed.D.
Associate Professor of Special Education
Maura Martindale joins the School of Education as Director of the Deaf and Hard of Hearing Program. Her specialization is in teaching spoken language to children with hearing loss and parent education. Dr. Martindale taught general education students in public schools in Connecticut before teaching and leading programs at John Tracy Clinic for Deaf and Hard of Hearing Children and in the USC graduate program.
Ed.D., Educational Leadership - University of Southern California
M.E.D., Master of the Education of the Deaf - Smith College
Deaf Education
Special Education
Educational Leadership
"Preparing teachers for today's California students who are deaf and hard of hearing." US Department of Education, Office of Special Education and Rehabilitative Services. 2012-2017 ($1.2 million). PR/Award #: H325K110224
Graduate School of Education Award for Outstanding Achievement - Teaching" August, 2014 ($500).
Development of California Lutheran University Deaf and Hard of Hearing Program. Funded by a private foundation. 2005-06 ($30,000)
Support for California Lutheran University Credential/Masters Degree candidates. Funded by a private foundation. 2008, 2009, 2010, 2011 ($150,000 total)