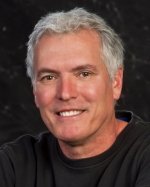 Wyant Morton, D.M.A.
Professor of Music
Wyant Morton is conductor of the California Lutheran University Choral Ensembles, which includes the Cal Lutheran Choir, Women's Chorale, and Areté Vocal Ensemble, a chamber choir he founded in 2009 comprised of students, alumni, faculty and local professional level singers.. Morton joined the faculty at Cal Lutheran in 1992 where he is Professor of Music and Director of Choral Activities. He served as Chair of the Music Department from 1998-2013. In addition to his primary responsibility of overseeing the work of the Choral Ensembles, Morton teaches classes including Fundamentals of Conducting and Choral Conducting. Off-campus, Morton is the choir director at Holy Trinity Lutheran Church in Thousand Oaks. He also maintains an active schedule as a guest conductor, clinician and adjudicator appearing annually in festivals throughout the United States and Canada.

In January 2016, Morton is honored to prepare the Cal Lutheran Choral Ensembles for Maestro Marcelo Lehninger, for performances of Daphnis et Chloé by Maurice Ravel. Morton and the New West Symphony had their first collaboration in March 2015 when he prepared the women of the choral ensembles for performances of The Planets by Gustav Holst. In 2012-13, Morton conducted concerts with Areté Vocal Ensemble in collaboration with the Los Angeles Philharmonic's Minimalist Jukebox Festival curated by composer John Adams, and the Los Angeles Opera's Britten 100/LA Festival, commemorating the centenary of composer Benjamin Britten. Other highlights in Morton's career has been conducting annual New Music Concerts at Cal Lutheran which he helped start in 2003. A memorable concert brought award winning composer and then Music Director of the Los Angeles Philharmonic, Esa-Pekka Salonen, to Thousand Oaks. The concert culminated with Morton conducting Salonen's Five Images After Sappho, a performance the Los Angeles Times called "persuasive". Morton has conducted similar concerts with Pulitzer Prize winning composers Henry Brant, Steven Stucky and David Lang. He has also collaborated with composers Libby Larsen and Morten Lauridsen; and Grammy Award winners Eric Whitacre (composer), Hila Plitmann (soprano), and Gloria Cheng (pianist).

As part of recent East Coast Tours with the Cal Lutheran University Choir, Morton was honored to conduct in Carnegie Hall and Avery Fisher Hall at Lincoln Center in New York City. Other significant venues in which Morton has conducted include Coventry and York Minster Cathedrals (England), Bergen Cathedral (Norway) and St. Jakob's Church (Stockholm, Sweden). In 2010, he toured Italy presenting concerts in historic venues including St. Marks Basilica (Venice) and the Basilica of St. Peter in the Vatican (Rome). Most recently, in May 2015, Morton lead the choir on a concert tour in Germany.

In 2014, Morton received the Cal Lutheran Honorary Alumni Award. He also received CLU's President's Award for Excellence in Teaching (2009), was voted Professor of the Year (2001), and received the Positive Impact Recognition and Masters of Mentoring awards at CLU. Morton is also the recipient of the University of Arizona School of Music's Alumni Award for Excellence in Performing and Teaching.

A native Californian, Morton completed his undergraduate degrees at Gonzaga University in Spokane, Washington and earned his Master of Music and Doctor of Musical Arts degrees from the University of Arizona in Tucson, where he studied with Maurice Skones. Additionally, Morton has studied in workshops with and performed under several other eminent conductors including Helmuth Rilling, Eric Ericson and Robert Shaw.

Morton holds memberships in several professional organizations including the International Federation of Choral Music (IFCM), Chorus America, the American Choral Directors Association (ACDA), the National Collegiate Choral Organization (NCCO), the National Association of Teachers of Singing (NATS), the Southern California Vocal Association (SCVA), the Music Educators National Conference (MENC) and the Association of Lutheran Church Musicians (ALCM) for whom he served as President of the Western Region overseeing the work of the association in 13 states and 5 Canadian provinces.

Morton completed his undergraduate degrees at Gonzaga University in Spokane, Washington and earned his Master of Music and Doctor of Musical Arts degrees from the University of Arizona in Tucson.