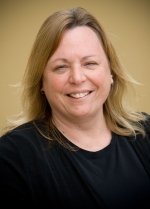 Mindy R. Puopolo, PsyD
Professor Emeritus and Senior Adjunct Professor, PsyD Program in Clinical Psychology
Mindy Puopolo, Psy.D. received her doctorate from Pepperdine University. Dr. Puopolo has held adjunct teaching positions at California State University Northridge where she earned an award as the Distinguished Faculty Member of the Year. Dr. Puopolo's research interests include intimate partner violence, attachment theory, gender and sexuality, sports psychology and peace psychology.

Psy.D. in Clinical Psychology from Pepperdine University M.Ed. in Counseling and Rehabilitative Services from Notre Dame College B.S. in English Education from Pymouth State University

Clinical psychology, psychodynamic psychotherapy, intimate partner violence, gender and sexuality, peace studies, neuorpsychological assessment, cognitive assessment and personality assessment and attachment theory.