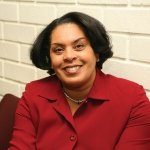 Michele R. Dean, Ed.D.
Lecturer and Field Placement Director
she, her/ella
Dr. Michele R. Dean, University Field Placement Director and Lecturer joined the CLU, GSOE, Department of Learning and Teaching faculty in October 2015 after a 37-year career in Pre K-12 public education across Ventura County. Her teaching and administrative experience spans four Ventura County school districts having served as a K-8 bilingual teacher, district mentor teacher, instructional coach, professional development administrator, middle school assistant principal and an elementary school principal.
Dr. Dean led Montalvo Elementary School in the Ventura Unified School District to earn a California Department of Education, Title I Achieving Schools Award. In her leadership role as principal at Montalvo Elementary School, the school earned the first California Association For Bilingual Education Seal of Excellence in Ventura County for their exemplary dual language program.
Before joining the CLU faculty (2011-2015), Dr. Dean served as the Coordinator of the Ventura County Indian Education Consortium, a federal education program implemented across several Ventura County school districts. While serving as the Consortium Coordinator, Dr. Dean taught Indian Education classes at seven Ventura County high schools.
Recognition includes:
On October 26, 2002 Dr. Dean was a dedication speaker at the opening of the CLU Spies-Bornemann Center for Education and Technology Building.
Since 2004 to the present, Dr. Dean serves as a manuscript reviewer for Corwin Publications. She has reviewed over 20 books in the areas of English learner instruction and programs and topics of equity, inclusion and diversity in Pre K-Grade 12 settings.
In 2008, Dr. Dean was honored by El Concilio del Condado de Ventura with a Latino Educational Leadership Award.
Dr. Dean was a 2012 CLU 25th Anniversary Alumni Honoree.
Dr. Dean earned the 2020-2021 GSOE Faculty Service Award.
B.A. Liberal Arts with a minor in Spanish
M.A. Education Administration with an Emphasis in Bilingual Education, Title VII Bilingual Program Graduate
Ed.D. K-12 Educational Leadership
Credentials
Multiple Subjects Teaching Credential-Life
Bilingual Cross-Cultural Emphasis Credential-Spanish
Administrative Services Credential
Working with English learners
Dual language programs K-8
Second language acquisition
Teacher development
Doctoral Dissertation: Dean, M.R. (May 2006), "Do Teacher Expectations and Behavior Influence Students' Academic Achievement and Acquisition of Second Language Proficiency in an Elementary Bilingual Two-Way Setting?"
Dean, Michele R. (2021). "My Journey in Spanish Language Acquisition and Dual Language Leadership as an African-American Woman." California Association For Bilingual Education Multilingual Educator, March 2021, 33-34.