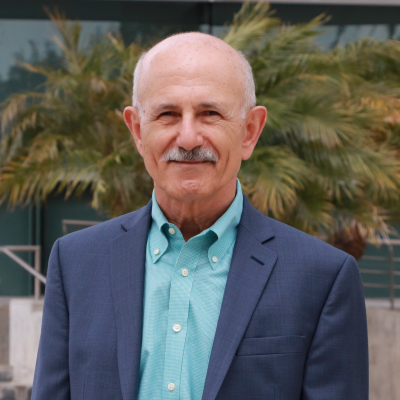 Nozar T Daylami, Ph.D.
Adjunct Faculty Member
About
Dr. Nozar Daylami has diverse experience in information systems and technology as a practitioner, consultant, and educator.
Dr. Daylami holds a Ph.D. in Information Systems and Technology from Claremont Graduate University and an MS in Systems Management from (USC) University of Southern California. He received his Ph.D. with a dissertation on Application Service Provider (ASP)—a precursor to Software-as-a-System (SaaS) and Cloud Computing.
Enterprise Applications (SAP, Salesforce.com, NetSuite), Supply Chain Management, IT Project Management, Big Data and Analytics, and Cloud Computing are Dr. Daylami's teaching and research interest areas. As an enterprise application consultant, he has worked for SAP America and SAP Germany and global consulting firms KPMG and PwC on projects in the United States, Germany, Switzerland, and Mexico.
When he is not teaching, consulting, reading, or writing, he likes running, hiking, biking, and gardening. He ran Los Angeles Marathon seven times, last time in March 2019, summited Mt Whitney twice —the highest point in the Continental US, elevation 14500'.
Education
Ph.D. Management Information Systems – Claremont Graduate University, CA, 2004
M.S. Systems Management – University of Southern California, CA, 1991
M.B.A. Industrial Management Institute, Tehran, Iran 1978
B.S. Economics – Tehran University, 1973
Expertise
Skills & Experise:
SAP Logistics Configuration
SAP Global Roll-out projects
Supply Chain Management
Project Management
Big Data Technologies
Change Management and Training
Cloud Computing
ITIL ® Foundation
Publications
Nozar Daylami, Terry Ryan, Lorne Olfman, and Conrad Shayo
Determinants of Application Service Provider (ASP) Adoption as an Innovation, Proceedings of the 38th Annual Hawaii International Conference on System Sciences, 2005 - Volume 08
Nozar Daylami,
Cloud Computing - Demystifying the elephantine concept, Academic Business World International Conference, At Nashville, TN, May 2015