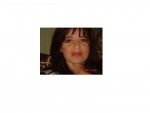 Nahed Stefany, MS, LMFT
Adjunct Faculty Member
About
A resident of California for the past 18 years, I was born and raised in the Middle East.
I am an adjunct professor at California Lutheran University. My Specialty is Cultural Diversity. I also teach various courses in the Psychology Department. My passion is to teach young people about different culture and help them develop tolerance and understanding to each other's beliefs and traditions. I hope to contribute to the end of human violence and suffering. I believe that if I educate 10 people every day and set a good example as a human being, it will teach people around me who I am and spread awareness through my local community and into the next generation.
Because I am an immigrant myself, I am passionate about working with immigrant families and their children.
I am fluent in English, Arabic and Spanish.
Education
Undergraduate degree in Mechanical Engineering
Masters of Science degree with honors in Marriage and Family Therapy from California State University, Northridge.
Expertise
I have worked with victims and perpetrators of sexual assault and domestic violence. I have provided grief counseling for children, adolescence and adults and am also available to help adopted children and their adoptive parents with attachment issues. I specialize in intercultural marriages and am dedicated to help the Middle Eastern community with the conflict they face with acculturation issues and teen cultural conflicts between their parent's culture and growing up in the United States.
I am also in the process of becoming certified with the American Associsation of Sex Education to help individuals and couples with sexual difficulty and dyfunction.
I am trained in second level Couples Therapy with the Gottman institute and work with many couples incorporating a Family System incorporated with Cognitive Behavior therapy through the Gottman model to help alleviate the stress of couples conflict.