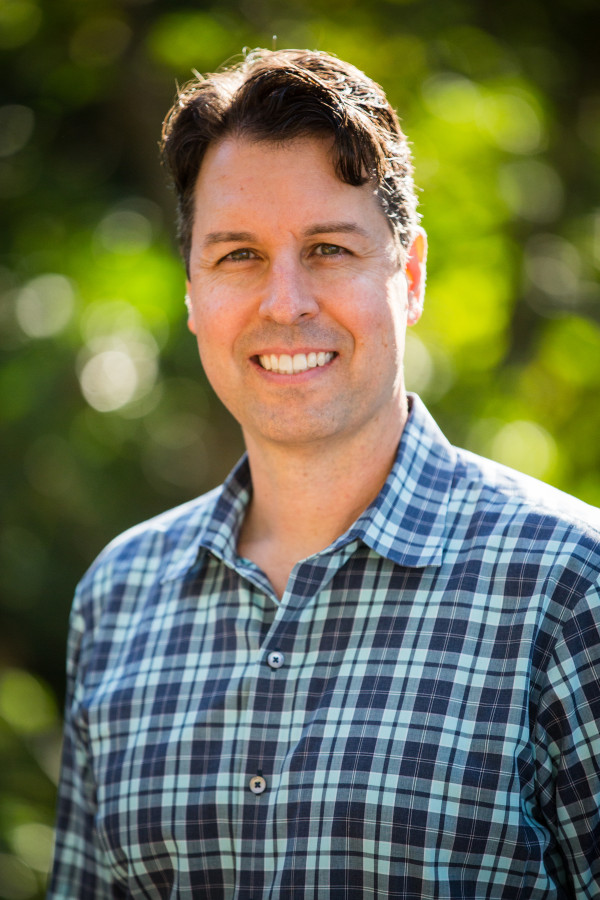 Mark Orlando, Ed.D.
Assistant Professor and Director of Sports Management Program
Office Hours: By Appointment
About
Mark D. Orlando, Ed.D., is a professor, consultant, and coach of sport business and professional development with several years of progressive experience in both academic and professional working environments. Beyond his work with California Lutheran University's School of Management and Communication Departments, Mark serves as the program advisor and continuing lecturer for the sport management certification program at the University of California, Santa Barbara. Furthermore, Mark also teaches seminars, courses, and university workshops at Pepperdine University's Grazadio School of Business and Management, UCLA's Summer Discovery program, Westcoast Connection, MiraCosta College's Emerging Leaders Institute, and UCSB's Professional and Continuing Education department. His approach to the classroom setting has been recognized through multiple awards, honors, and nominations on behalf of various departments and student organizations at UCSB.
Over the last six years, Mark has furthered his research inquires by highlighting hiring criteria in big market sport professions based on geographical territories. This has inspired Mark to create his own company that educates aspiring and progressive sport professionals with the foundation for building necessary skills for career success (e.g., career analytics, branding an image and putting the work into network). As such, Mark has dedicated himself to creating career clubs across several campuses, which partner with surrounding sport organizations (e.g., Angel City Football Club, Bally Sports Media, Bleacher Report, Los Angeles Kings, Los Angeles Rams, Los Angeles Sports and Entertainment Commission, NASCAR, Oakland Athletics, Sacramento Republic FC, and San Diego Padres) to provide unique opportunities in mentoring, networking, internships, and job placement. As an educator and mentor, his vision and personal goal is to provide students of all levels, backgrounds, and personal objectives resources and knowledge that could assist them with their prospective careers and professional development.
Education
Ed.D., Organizational Leadership, Pepperdine University, 2015
M.A., Sport Management, University of San Francisco, 2008
B.A., History, California Lutheran University, 2005
Certification
Management Analytics: Decision Making Lessons From The Sports Industry, Massachusetts Institute of Technology Sloan School of Management, 2021
Expertise
Mark is invested in learning about internal processes that impact organizations to enact organizational creativity, which includes, but is not limited to, influencing consumer markets, product innovation, and global branding. His research and collaborations with various companies seek to increase organizational efficiency (meet economic challenges, reduce costs, and improve productivity) while promoting prosperous growth (expanding and diversifying consumer outreach). Moreover, Mark's additional research agendas focus on the essential preparation that goes into personal and professional development in the realm of organizational leadership and business management, which again includes, but is not limited to, character building, thinking creatively, and effective communication skills. His consultancy guides and steers aspiring and progressive professionals to both analytically investigate and master skills in order to meet the desired expectations of prospective employers in various industries.
Publications
Orlando, M. (2013). A change plan for sustainable giving opportunities in ensuring the preservation of a university brand. In R.K. Singh, & Committee (Eds.), Global Conference on Education: Vol. IV, 2013 Proceedings (pp. 124-137). Riverside: University of Riverside.
Orlando, M.D. (2012). Socialization: Psychological affect on gender conflict within the American workplace. International Journal of Arts and Sciences, 5(6), 321-328.
Orlando, M. (2012). Fostering creativity in higher education. Review of Higher Education and Self-Learning, 5(14), 54-61.
Orlando, M. (2012). Leadership implications and ethical solutions of athletic directors in producing a successful Division I-A football program. Review of Management Innovation and Creativity, 5(14), 81-87.
Orlando, M. (2012). The ultimate fighting advocacy for sport safety and recognition. International Journal of Social Health Information Management, 5(10), 58-66.