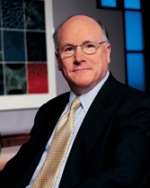 Richard M. Weber, MBA, CLU, AEP (Distinguished)
Senior Adjunct Faculty Member
Dick Weber was the 2012-2013 President of the Society of Financial Service Professionals (FSP) - serving its cross-disciplinary membership of 14,000 insurance, financial planning, legal, accounting, trust, and investment professionals who commit to ethical practices, professional education, and collaboration. FSP has more than 170 local chapters throughout the U.S. and its quarterly video teleconferences, annual meetings, and award-winning Journal of Financial Services Professionals is held in high esteem by the planning community. FSP also sponsors the annual American Business Ethics Award - which through local nomination and a thorough judging process - is awarded to a large, medium, and small business each year for outstanding ethical business practices.

With an insurance and financial services career spanning 49 years, Dick was first a successful life insurance agent and 20-year life member of the Million Dollar Round Table, following which he founded The Ethical Edge, Inc., providing fee-only Insurance Fiduciary™ consulting services to family offices and high net worth individuals.

Among his various teaching activities, Dick served for 11 years as an Instructor of Insurance at the University of California at Berkeley's Program in Personal Financial Planning and from 1993 through 1998 served as Adjunct Professor of Ethics at the American College in Bryn Mawr, Pa.

Dick Weber was the Society of Financial Service Professional's Kenneth Black, Jr. Leadership Award recipient for 2008 in recognition of his "... exemplary leadership qualities and significant contributions to the fulfillment of the Society's core values of ethic, education, and relationships." In 2009, Dick was elected to the National Association of Estate Planners & Councils Hall of Fame and selected to receive the Distinguished Accredited Estate Planner award and designation for "... significant and outstanding lifetime achievements and contributions to the practice and profession of estate planning."

Among his publications is Life Insurance as an Asset Class - A Value-added Component of an Asset Allocation, co-written with Christopher Hause, FSA, MAAA, which was honored with a 2008 Best Paper Award from the Academy of Financial Services. Weber and Hause published a second volume in the Asset Class series - "Managing a Valuable Asset" - in December 2010.

Dick holds an M.B.A. from the University of California at Berkeley with a specialty in Insurance and Finance. He was designated a Chartered Life Underwriter in 1974 by the American College.

In a career spanning almost 50 years, Dick Weber has been a successful agent, life insurance company home office executive, software developer, and "client's best interest" insurance fiduciary. He has lectured throughout the United States on such topics as "agent due care," "technology in the service of financial planning practices," and "the appropriate and inappropriate use of life insurance policy illustrations." He has been an expert witness on the topics of agent responsibility and standards of care, and his 150-article series on Agent Due Care was featured for more than 12 years in Life Insurance Selling as setting aspirational standards throughout the 1990s that are - as of 2016 - being incorporated in the Department of Labor's fiduciary rules.

"Life Insurance as an Asset Class" with Christopher Hause, FSA, MSAA, CLU

"Managing a Valuable Asset" with Christopher Hause

"Revealing Life Insurance Secrets: How the Pros Pick Design, and Evaluate Their Own Policies"