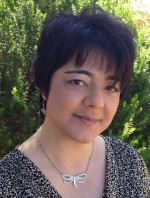 Silvina Bamrungpong, Ph.D., M.B.A.
Adjunct Faculty Member
Dr. Bamrungpong has worked for over 25 years as a business and technology professional in Southern California and is an alumna of California Lutheran University.

Her research is situated in the examination of organizational, community, and social systems through studies in management, systems theory, and related social sciences. Her work also focuses on information society and knowledge organizations that seeks to understand the ways in which media, information, and knowledge are transforming societies, cultures, organizations, and individuals.

Fielding Graduate University - Doctorate in Human and Organizational Systems, with a concentration in Information Society and Knowledge Organizations

Fielding Graduate University - Master of Arts in Human Development

California Lutheran University - Master in Business Administration, Entrepreneurship

Azusa Pacific University - Bachelor of Science in Business/Organizational Leadership

She brings over 25 years of business and technology expertise working with companies such as KPMG, General Motors, and FISERV where she held several senior executive positions.