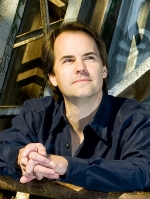 Mark Spraggins, D.M.A.
Music Production Program Director and Professor of Music Composition
About
Dr. Mark Spraggins is active as a composer, music producer, and educator. As a composer, his music has been performed throughout the U.S., and at European venues in Norway, Sweden, France and Italy. His catalog includes works for orchestra, wind ensemble, choir, percussion ensemble, various chamber ensembles, solo piano and prepared piano. He has also composed music for television shows owned by the Discovery Network.
As chair of the Cal Lutheran Music from 2013-2018, Mark designed and established a successful degree program in music production. This program quickly gained popularity, tripling the size of the music department during this timeframe. He also worked diligently to expand facilities for music production, creating several well-equipped small production rooms, in a addition to leading efforts for a new campus recording studio. Central to these efforts was the purchase of a $200,000 API Vision recording console, now housed in the university's new K-building studio.
Mark holds degrees in music composition from Auburn University, the Jordan School of Fine Arts at Butler University, and the Flora Thorton School of Music at the University of Southern California.
As an undergraduate student, Mark studied Jazz piano under Bob Richardson, and performed extensively as a Jazz pianist. This included musical tours as pianist with the Auburn Knights Big-Band Jazz Ensemble. This performance experience led to later work as a studio musician in Indianapolis and Los Angeles, where he continues to be active in commercial recording projects.
Currently, he is composing and producing music for Wave Boutique, a new production music catalog that licenses music for film, television, trailers, and commercials.
Mark holds memberships in the Society of Composers and Lyricists, Production Music Association, and the Audio Engineering Society.
Education
Doctor of Musical Arts - University of Southern California (2004)
Master of Music - Butler University (1994)
Bachelor of Music, Auburn University (1991)
Expertise
Music Technology, Music Composition, Orchestration, Film Music.