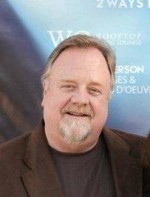 Sandy Smith, M.P.P.A.
Senior Adjunct Faculty Member
About
Sandy Smith, M.P.A.,
A third generation resident of Ventura County, Sandy Smith is a former Mayor and Councilmember for the City of Ventura. Sandy is currently employed as a Land Use Consultant for Sespe Consulting, an Land Use Planning/Engineering Firm based in Ventura. At Sespe, Sandy is responsible for providing strategic analysis and counseling, comprehensive land use planning and project planning and entitlement, and public hearing strategy development and representation – at the local and state levels.
In addition to his duties at Sespe, Sandy serves as the Board Chair for the Ventura County Economic Development Association, as a Board Member of the Economic Development Collaborative of Ventura County, and as an Executive Committee member for the Ventura County Civic Alliance.